(noon. – promoted by ek hornbeck)
The first, most important thing you have to understand about Starfleet is the Prime Directive.
The prime directive states:
Nothing within these articles of Federation shall authorize the United Federation of Planets to intervene in matters which are essentially the domestic jurisdiction of any planetary social system, or shall require the members to submit such matters to settlement under these Articles of Federation; But this principle shall not prejudice the application of enforcement measures under Chapter VII.[1]
Think of what such a principle, refined to the humans on our own globe could mean.
The Prime Directive would have forbidden Afghanistan and Iraq. Wars of paranoid prevention would have been OUTLAWED.
Second, the IDIC:
Infinite Diversity in Infinite Combinations
Think. Think of how many problems we have in the United States and elsewhere boil down to our fundamental unwillingness to accept different kinds of people.
To think that another human is strange and alien, and beyond your ken, is the basis of BIGOTRY.
I stand by a principle that we are stronger, together. But that "togetherness" must never deprecate PEOPLE, or the basic attributes and characteristics of PEOPLE. The principle must also never be used to destroy diversity.
On the basis we accept and work together as different kinds of people, we must never forget, THERE ARE DIFFERENT KINDS OF PEOPLE.
And that, the mere fact that there are different kinds of people, who may not be like us, or who do not think like us, must never be used as a basis for oppression.
What the broader world is debating right now are things like the Tea Party and its pollyanish counterpart, the Coffee Party.
We strive, as apposite to these to extremes, to IMPROVE OURSELVES.
In between these two poles, the country needs to discuss, in essence, what are, in effect, Starfleet Values.
There is no war. There is no money. There is no bigotry. There is only self improvement, expansion into the universe, fundamental change, and acceptance and integration of other cultures and values.

You may think it silly to base an entire philosophy on the doings of a fictional TV series. Is it any more silly to base an entire political philosophy based on a set of DRINKS?
I WANT A STARFLEET PARTY, DAMMIT
First, I am going to scare the fuck out of you Tea Partier types. Next, I am going to scare the fuck out of you Borg Drone Coffee Party Types.
I want Starfleet Values.
First, for you Tea Partiers, yes, I want a one world government. About taxes and your peculiarities about how you can use religion and bigotry to divide HUMAN BEINGS from one another, SHUT THE FUCK UP.
If to you that makes me a communist, all I can say is this: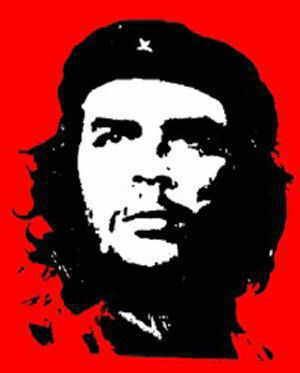 WE ARE ALL IN THIS TOGETHER.
Second, the thing that is going to scare you lily livered, scared, dyed in the wool, "I want mine, fuckers" Coffee Partiers:
Yes, I want nuclear power, if it solves problems. I want renewable power also, but the world needs energy.
I want us to explore space. Your ideas that "the money would be better spent here" is a prescription for lack of vision, leading to extinction.
PRO SPACE

PRO TECHNOLOGY

ANTI BIGOTRY

ANTI RELIGIONISM

PRO SOCIALISM

PRO ONE WORLD GOVERNMENT.
Discuss my ass. Fuckers. 😉