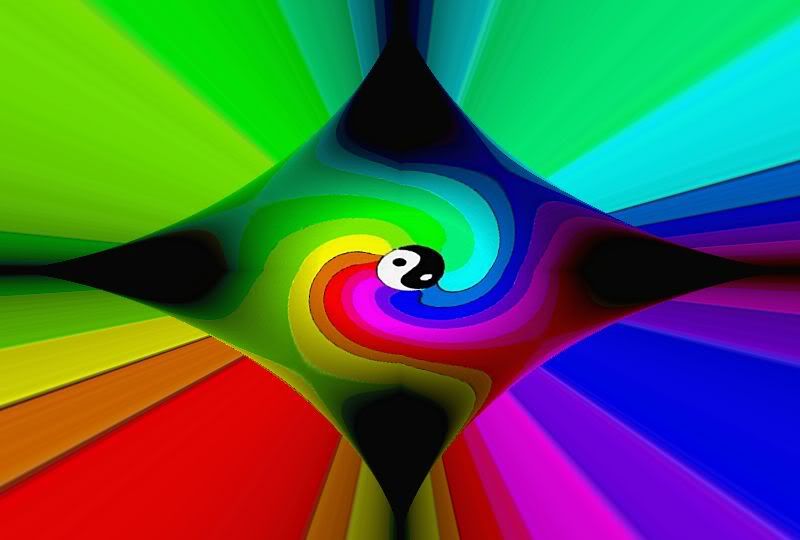 Dr. Jennifer Potter, Director of the Women's Health Program at Fenway Health announced a health fair for LBT women on May 11 in this morning's edition of Bay Windows. That will be in the midst of National Women's Health Week.
She acknowledges that LGBT people all experience health disparities because of continued discrimination and ignorance on the part of of health professionals. But she also notes that the majority of research and funding for LGBT people is directed at gay men's health, primarily at gay men infected with HIV. LBT people are often left out in the cold.
Aside: I've had a lot of personal experience with that, having had to train my own medical practitioners how to treat me. Too often, medical schools don't provide training in how to interact with transpeople, let alone how to treat us. Back in the early 90s I participated in a video interview with a doctor at the University of Arkansas for Medical Sciences (Karen Young: her son was a student at the university where I taught) to be used in its ethics courses, hoping to address the issue. I do not know if it is still being used…and I never received a copy.
LBT youth are at a higher risk for depression and suicidal ideation than their heterosexual peers, are 40-70% more likely to smoke, than non-LBT people. Lesbians and bisexual women are more likely than other women to be overweight or obese, to smoke cigarettes, and to consume excessive amounts of alcohol…and hence are at a greater risk for both cardiovascular disease and certain kinds of cancer (lung, cervical, breast). At that point, Dr. Potter adds the following:
Can you tell me

what's ailing me?
Additionally, many health care providers have little knowledge of transgender people and their specialized medical and mental health needs.
In the context in which that line was delivered, I could only assume that Dr. Potter herself was one of those undereducated health care providers, since we get nothing in the way of explanation as to what needs to be done to alleviate the situation.
Another source, in this case Lambda Legal, did a survey on discrimination against LGBT people and people living with HIV, entitled When Health Care Isn't Caring. WHCIC used a different approach to divide the data: LGB people, Transgender people, and People Living with HIV. Of course, these groups are not mutually exclusive.
7.7% of LGB people report having been refused needed health care. For transgender people, that number is 26.7%. For people living with HIV, it is 19.0%. 10.6% of LGB people, 15.4% of transgender, and 35.6% of people living with HIV experienced health care "professionals" refusing to touch them. 10.7% of LGB people, 20.9% of transpeople, and 11.7% of people living with HIV heard harsh or abusive language from health care professionals. Physical mistreatment was less likely: 4.1% of LGB people, 7.8% of transgender people, and 4.3% of people living with HIV. That last item breaks down to show that people of color are about twice as likely to experience physical mistreatment than are white people, across the categories.
Health care is also less than useful if people perceive that it won't be, so there was also a section on perception:
Community fear/dislike of people who are…is a problem

LGB = 52.4%

Transgender = 85.7%

Living with HIV = 66.1%

Not enough substance abuse treatment for people who are…

LGB = 28.8%

Transgender = 58.8%

Living with HIV = 31.1%

Not enough support groups for people who are…

LGB = 24.3%

Transgender = 50.5%

Living with HIV = 31.0%

Not enough health professionals adequately trained to care for people who are…

LGB = 49.0%

Transgender = 89.4%

Living with HIV = 48.0%

Medical personnel will treat me differently because I am…

LGB = 28.5%

Transgender = 73.0%

Living with HIV = 35.5%

I will be refused medical service because I am…

LGB = 9.1%

Transgender = 51.9%

Living with HIV = 20.0%
A recent piece from the National Center for Transgender Equality tries some lipstick on the health care pig, but is less than successful in my eyes.
1. Increased access to health insurance for the unemployed and under-employed benefits transpeople since we are more likely to be so…with an incidence of poverty twice the national average.
2. Once insured, it will be less likely that we will be dropped or denied coverage for being transgender or having received transition-related health care. On the other hand, insurance companies are still free to exclude transition-related care in their coverage.
3. Some forms of discrimination are now banned, not including sexual orientation or gender identity.
The Lambda Legal survey revealed that 70% of transgender and gender-noncomforming participants had experienced some form of discrimination from medical care providers.
Also in Massachusetts:
PROHIBIT DISCRIMINATION AGAINST TRANSGENDER PEOPLE (S 1687) – The deadline has been extended from March 17 to May 7 for the Judiciary Committee to act on legislation that would prohibit discrimination against transgender people by adding gender identity protection to the state's non-discrimination and hate crimes laws. Last year the bill died in a study committee.

Supporters say that Massachusetts should join 12 other states that have these pro-transgender laws. They noted that the bill would prohibit discrimination against transgender people in many areas including employment, housing, credit, public accommodations and public education. Opponents say this "bathroom bill" would put women and children at risk by allowing dangerous male predators, claiming to be transgender persons, to use women's bathrooms.
This article by Quinn Albaugh for the McGill Daily helps explain some of the problems that result from non-responsive health care, such as self-treatment and black-market hormones.
Asking only workman's wages

I come looking for a job

But I get no offers
Of course, one of the major contributors to making health care available to transfolk would be passage of a jobs bill: the Employment NonDiscrimination Act, or ENDA. Now that health care is "done" and the recess is over, we are promised(?) that a vote on ENDA in the House is imminent.
From the Human Rights Campaign:

What ENDA Does

• Extends federal employment discrimination protections currently provided based on race, religion, sex, national origin, age and disability to sexual orientation and gender identity

• Prohibits public and private employers, employment agencies and labor unions from using an individual's sexual orientation or gender identity as the basis for employment decisions, such as hiring, firing, promotion or compensation

• Provides for the same procedures, and similar, but somewhat more limited, remedies as are permitted under Title VII and the Americans with Disabilities Act

• Applies to Congress and the federal government, as well as employees of state and local governments

What ENDA Does Not Do

• Cover businesses with fewer than 15 employees

• Apply to religious organizations

• Apply to the uniformed members of the armed forces (the bill doesn't affect the "Don't Ask, Don't Tell" policy)

• Allow for quotas or preferential treatment based on sexual orientation or gender identity

• Allow a "disparate impact" claim similar to the one available under Title VII of the Civil Rights Act of 1964. Therefore, an employer is not required to justify a neutral practice that may have a statistically disparate impact on individuals because of their sexual orientation or gender identity

• Allow the imposition of affirmative action for a violation of ENDA

• Allow the Equal Employment Opportunity Commission to collect statistics on sexual orientation or gender identity or compel employers to collect such statistics.

• Apply retroactively
The House Education and Labor Committee held a full committee meeting on the bill on September 23, 2009 and the Senate Committee on Health, Education, Labor and Pensions held a hearing on the bill on November 5, 2009. The House bill was cosponsored by Republican Ileana Ros-Lehtinen of Florida and the Senate bill by Republican Susan Collins of Maine.
This is not new. ENDA was first introduced in 1994. It has since been introduced in 1995, 1997, 1999, 2001, 2003, 2007, and 2009. It failed in the Senate by one vote in 1996. Isn't it about time we got this done?
Placing Chai Feldblum on the EEOC is not sufficient.
PS: This past Tuesday The ENDA 4, Washington DC residents Janine Carmona and Samantha Ames, Dallas, TX resident Chastity "C.D." Kirven, and Fresno, CA resident Michelle Wright , who were arrested for staging a sit-in in Nancy Pelosi's office on March 18, demanding a vote on ENDA on behalf of GetEqual, were sentenced to six months probation and community service. As far as I am concerned, they can check off the community service part.
All I want

is a quiet place to live

Where I can be free

in a world of my making
Besides ENDA and Health Care, the third prong is fair housing protections. Three separate bills have been introduced.
Reps. Jerrold Nadler (D-N.Y.), Joe Sestak (D-Penn.), and Edolphus Towns (D-N.Y.) have submitted bills that would amend the federal Fair Housing Act (FHA [enacted in 1968]) to prohibit discrimination in housing on the basis of sexual orientation or gender identity.

—Keen News
Originally protecting people on the basis of race, color, religion and national origin, the FHA was later amended to cover people on the basis of sex, disability, and family status. At present 26 states and DC have protection in housing based on sexual orientation, but only 13 states and DC have such protection for transfolk.
All three bills prohibit discrimination in "sale, rental, and financing of housing". The Sestak bill includes a public education campaign. The Towns bill extends to public accommodations and facilities. Perhaps we can combine them and come out with something better than each of them.