(9 am. – promoted by ek hornbeck)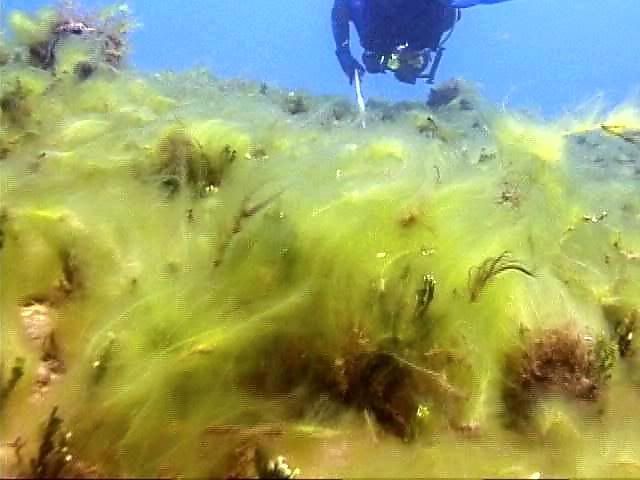 I recently had an opportunity

to visit some shorelines on Lake Michigan

and Lake Huron (after almost 2 decades away)
and the peaceful inland seas,

were beautiful and restoring.
But what stunned me most

was the green algae mats, most places

(both dead and living).
It was like nite and day.

The lakeshores from my memories,

looked tempting enough to drink —

now they looked gross.

All the polished stones were now covered

with a muddy mash of dead algea, from previous seasons.
Turns out the algae is "harmless to humans",

(except for maybe Tourism).
And studies are starting to show

this may be a result of the Zebra Mussel invasions,

through a complex chain of events.
It was sad to see hordes of these tiny shellfish too.

In some places, their shells were piling up

more than the rocks. So much for Ecology knowing best, eh?
what-is-the-zebra-mussel-doing-to-lake-michigan
usgs research invasive zebra mussel
usgs factsheet mussels (pdf)
The Great Lakes need to be preserved —

before they become the "Not So Great Lakes"!
Muskegon Critic makes the case, to preserve the Lakes:
This is Why We Gotta Close Great Lakes Compact Loopholes
Water will be the "liquid gold" of this next Century, replacing Oil, I predict.
Lol, Greenland will probably become "Prime Real Estate" —

Better buy a stake now — before all the Ice is Gone!