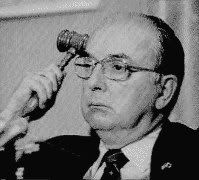 The featured song this week, written by Eddie Floyd and Steve Cropper, is certainly one of the more versatile selections included in this series to date. When first released in 1966, it rose to #1 on the Hot Soul Singles chart.
In April, 1979, a disco version enjoyed success on both sides of the pond, rising to #1 on the Billboard Hot 100 charts (and #6 on the U.K. Singles chart).
This durable song would appear on the charts again in 1984, in an unlikely location, rising to #29 on the Billboard Hot Country Singles charts.
In addition to the preceding, this high energy number has been covered by an impressive list of accomplished and well-known artists.
This week's selection does not engage in social commentary, and for the most part provides some upbeat, energizing diversionary fare. So, without further ado, this week's featured song is "Knock on Wood."
Among the cover versions that have been recorded, but are apparently unavailable on youtube, are the following:
Wilson Pickett on the album The Wicked Pickett (1967)

Archie Bell & the Drells on the album Tighten Up (1968)

Harpers Bizarre on their album 4 (1969)

Ike and Tina Turner (no further detail provided, but doesn't appear to be on an album)

Eric Clapton on his album Behind the Sun (1985)

Michael Bolton on the album Timeless:The Classics (1992)

Maceo Parker on his album Maceo (1994)
You'll still find a number of familiar names among the artists featured this week, so in that regard, are in for a special treat. If you are one of those people who love to dance…clear out some floor space, lace up those dancing shoes, and enjoy the music that follows.
The first release in 1966 was performed by one of the songwriters, Eddie Floyd, rising to #28 on the Billboard Hot 100 and spending a week in the #1 slot on the Hot Soul Singles chart. Although the quality of the sound and visuals is somewhat lacking, it is purportedly the only truly original version of the song available on youtube, and as such, provides a useful starting point.
Otis Redding and Carla Thomas recorded this version in 1967, for the first time adding the dimension of two-part vocal harmonies, as well as both male and female voices. You will find echoes of their arrangement in a later version (included in this listing) that was released more than a decade later.
David Bowie (1974) adds a bit of a hard rock edge to "Knock on Wood", which was included in his album, "David Live." David Sanborn, formerly of the Paul Butterfield Blues Band, assists on the saxophone.
Cher (1976) performs "Knock on Wood", as featured on her 1976 album, "I'd Rather Believe In You". For whatever reason(s), this album was never released on CD.
Amii Stewart (1979) released a disco version of this song which enjoyed considerable success on both sides of the pond, in the process arguably becoming the best known rendition of Floyd and Cropper's soul standard. Stewart's interpretation reached the following rankings: U. S. Billboard Hot 100 – #1; U. S. Billboard Hot Black Singles — #6; U.S. Billboard Hot Dance Club Play — #5; U.K. Singles Chart (1979) — #6; and U.K. Singles Chart (1985 remix) — #7. On the following video, Ms. Stewart dances as well as sings on this popular version, which has been viewed more than 1.3 million times to date. Echoes of her version can be heard in others that followed…
James Last, a host of backup musicians, and a choir perform "Knock on Wood" in this open air concert in Berlin 1982…
This was Razzy Bailey's last top 40 single, as well as his first charted single after moving to MCA records. His rendition reached #29 on the Billboard Hot Country Singles charts in the fall of 1984. No, that was not a misprint. So, to hear how "Knock on Wood" can be performed as a country song, don't miss this!
Donald Fagen (co-founder of Steely Dan), Michael McDonald and Phoebe Snow perform a great live version of "Knock on Wood" in 1992, along with a host of other great musicians, as part of the New York Rock & Soul Revue, recorded in Philadelphia. The video and sound quality is somewhat lacking, but is fantastic on the resulting live album, one of this writer's all time favorites…
Rachel Stevens performs her cover version on BBC's Top of the Pops in 2004, which includes some impressive lighting effects and choreography.
Here's Buddy Guy's live performance in Houston, Texas, posted on youtube in 2006…
James Taylor gets funky on this medley, beginning the "In the Midnight Hour", followed by "Knock on Wood" at the Blues Fest 08 in Ottawa. "Knock on Wood" begins at about the 3:20 mark…
Seal performs live in 2009…
Loading ...