(10 pm. – promoted by ek hornbeck)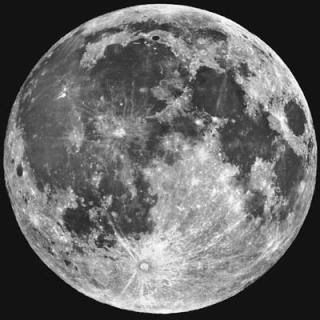 Tonight is the first Full Moon of 2010. It is a warm clear night here in Haiti. Moon rise was impressive.
Moon Puts On Its Best Show of the Year Tonight
Jan. 29) – Tonight's full moon will be the biggest and brightest full moon of the year. It offers anyone with clear skies an opportunity to identify easy-to-see features on the moon.

This being the first full moon of 2010, it is also known as the wolf moon, a moniker dating back to Native American culture and the notion that hungry wolves howled at the full moon on cold winter nights. Each month brings another full moon name.But why will this moon be bigger than others? Here's how the moon works:

The moon is, on average, 238,855 miles from Earth. The moon's orbit around Earth – which causes it to go through all its phases once every 29.5 days – is not a perfect circle, but rather an ellipse. One side of the orbit is 31,070 miles closer than the other.

So in each orbit, the moon reaches this closest point to us, called perigee. Once or twice a year, perigee coincides with a full moon, as it will tonight, making the moon bigger and brighter than any other full moons during the year.

Tonight it will be about 14 percent wider and 30 percent brighter than lesser full moons of the year, according to Spaceweather.com.

As a bonus, Mars will be just to the left of the moon tonight. Look for the reddish, starlike object.
February 2 is the Wiccan/Pagan Festival of Imbolc. It is also known as the Fire Festival that is the halfway mark between the Winter Solstice and Spring Equinox. Astronomically it occurs Wednesday, February 3, 2010, 9:39 pm. It is also called Solmonath and Candlemass, and to the ancient Druids, it was Oimeaig (pronounced im-mo(l) g). Brighid is the primary Goddess who is celebrated. She is the patroness of poets, the sister of Fairies and is often connected with healing. The festival is marked with red and green candles symbolizing the blood of birth and new life.
And, yes, it corresponds with Ground Hog Day.
If you do nothing else tonight, light a candle and go look at the moon