(noon. – promoted by ek hornbeck)
This is actually a repost of a week old diary but the tip jar is from today.
Somehow I got mixed op and in my confusion I decided that political blogging and Flicka are the same thing. I do many sunsets at Dkos and very often focus on the parks of New York City. My favorite being Van Cortlandt Park that was named after the city's first elected mayor.
So I'm going to repost this little photoplay and see how it goes over here. Starting off with a picture from last week that has become my new favorite photo. This is the Van Cortlandt Lake in the afternoon sun.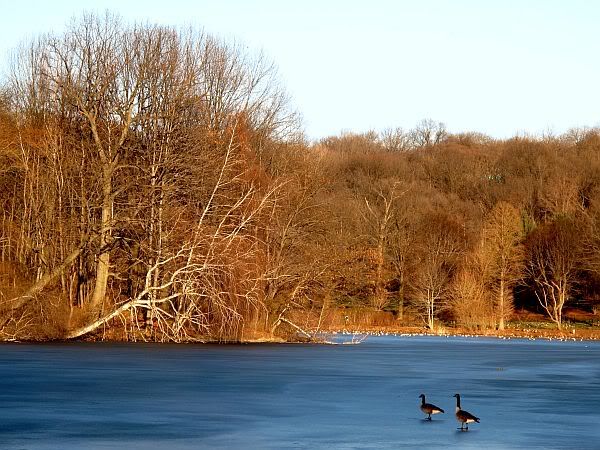 The softer weather that everyone has been enjoying broke today. Before this morning's snow it was some great walking weather. While I'm always taking walks on the nature trails of the Bronx and by the Van Cortlandt Lake, I've had some company lately. Some days the trails were as crowded as they are in summer.
Last week I photographed a father and daughter enjoying themselves feeding swans and below the fold is what I watched last Thursday. It was a very enjoyable sight and would have made a nice moving picture.
Do you remember William Marshall "Let…the cartoooon…begin!"
I got there at the same time as this little girl and her Grandmother. While the dominant birds on the lake in this nice weather are around a thousand geese, the seagulls spotted their bag of bread instantly.
The word got out fast.
And the child was delighted.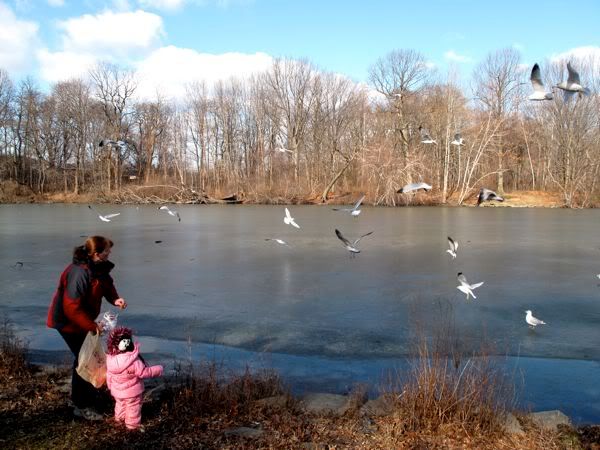 Then one of the big swans got wind of the offerings on the other side of the lake and went to investigate.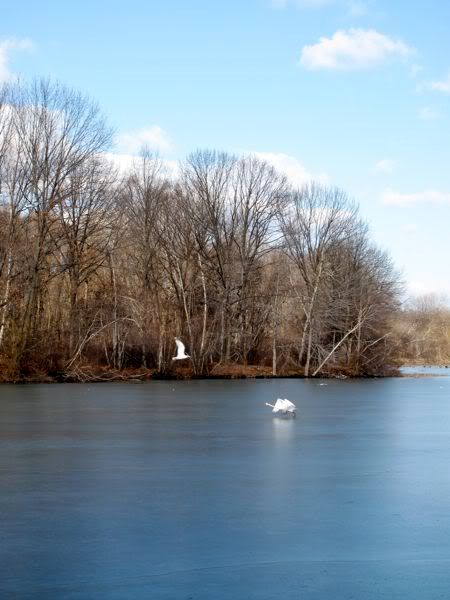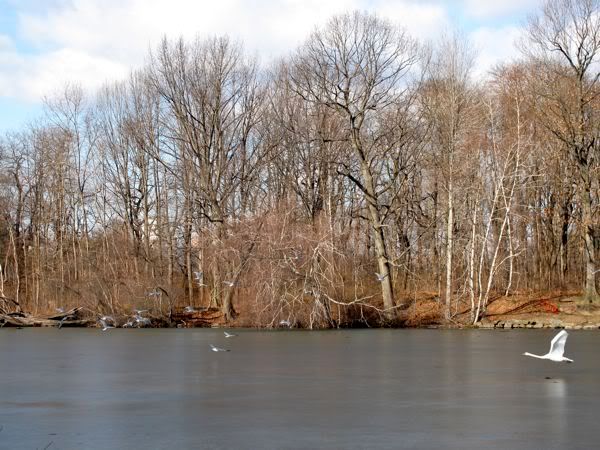 The swan came right in and took charge.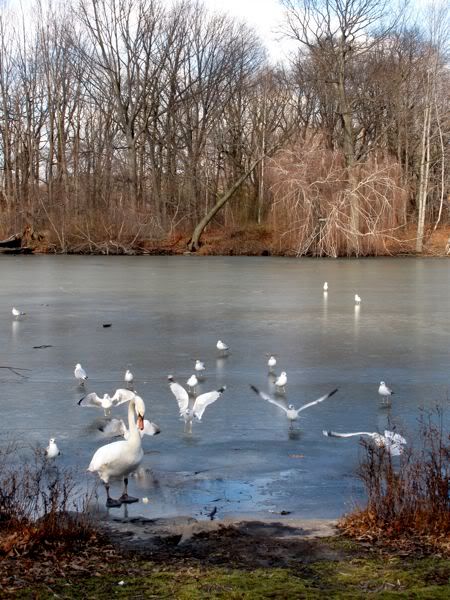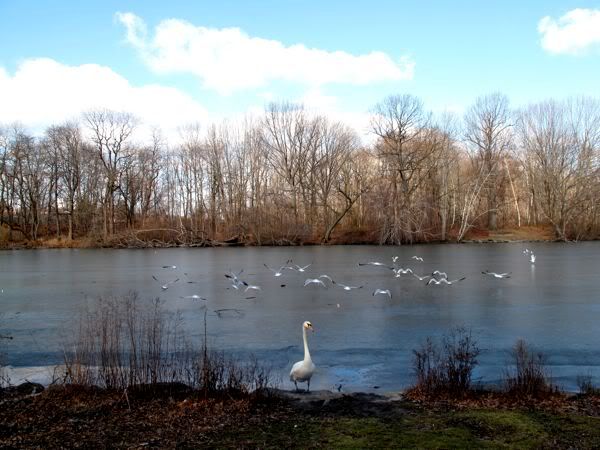 And not being the least bit shy, decided to get up close and personal.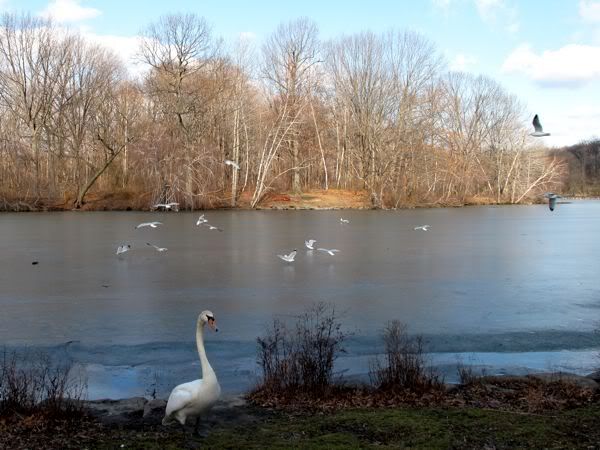 The little girl had no fear and wanted to pet the big swan.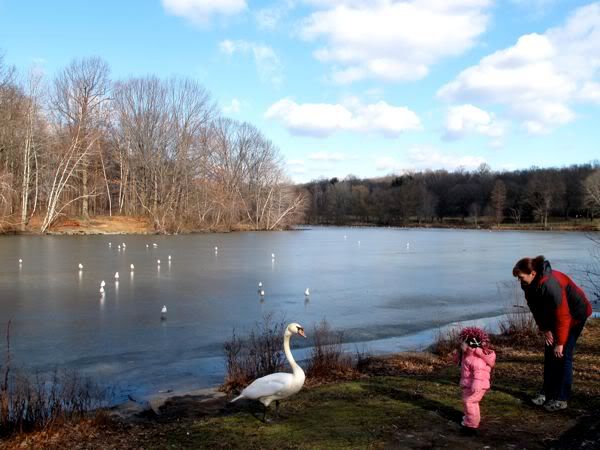 She holds out a big piece of delicious Bronx Italian bread.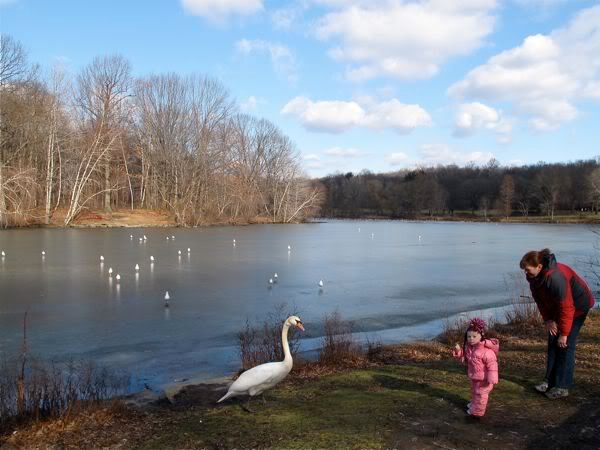 The swan winds up.
And here's the pitch.
Still no sign of fear out of this courageous child but Grandma backed her away from the big bird.
And she got in the block for the second lunge.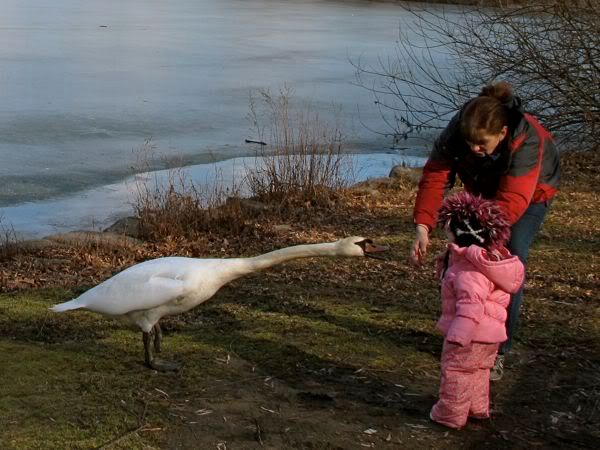 Then she had had enough with the big bad swan.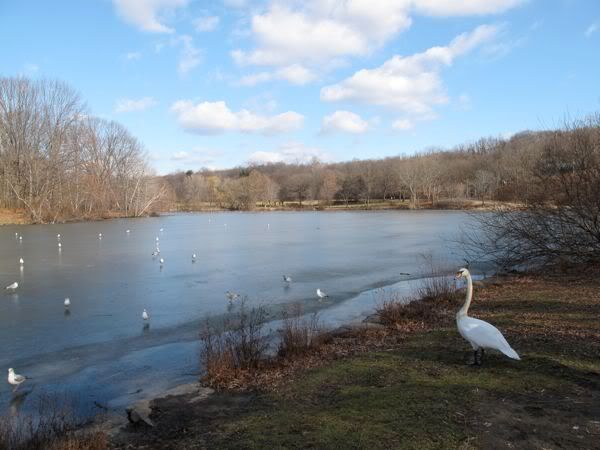 Banished from the big bag of bread to go back to his or her regular haunt.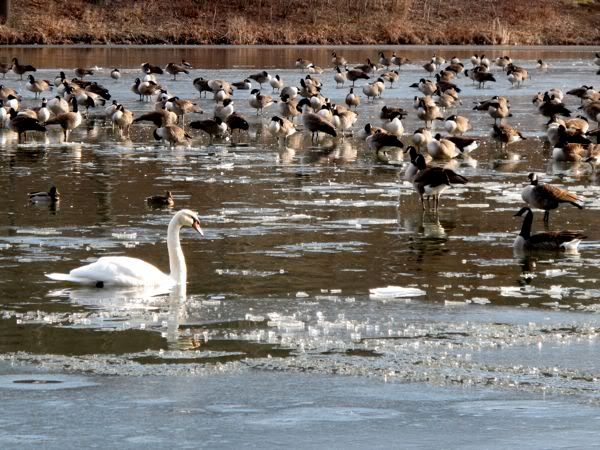 End of story but a little bit of equal time for Daddy and his little girl.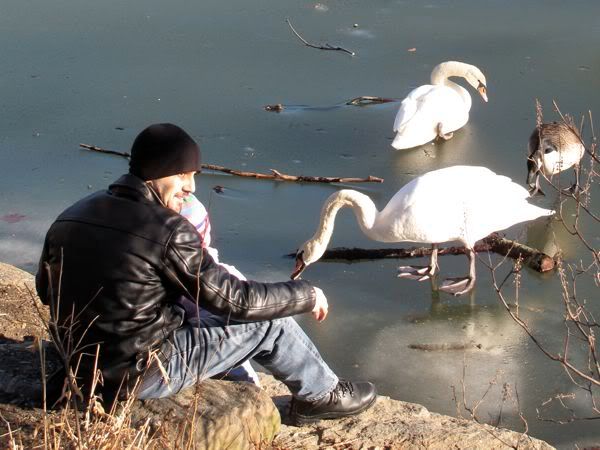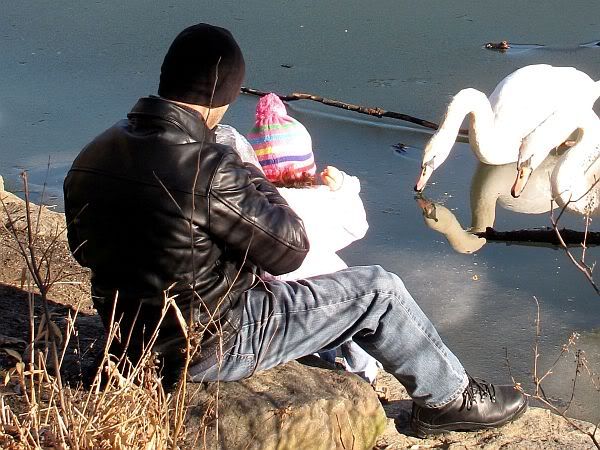 I'm very fond of the birds on the lake and the geese actually know me. if I go there without any bread or popcorn they catch an attitude.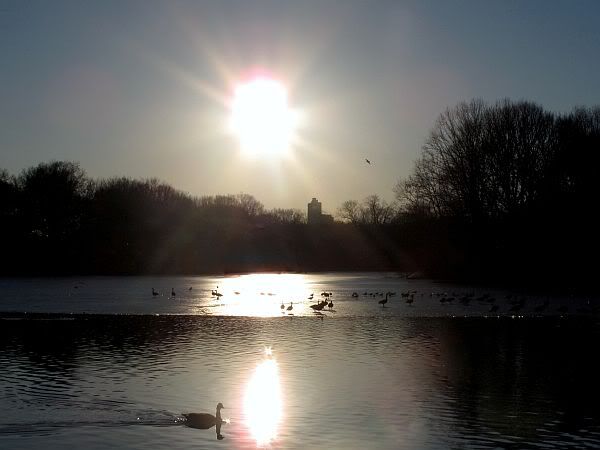 I hope you enjoyed these photos. I know I did.