Most of you know who Zelda Rubinstein is, even if you don't know her by name. The 4′ 3″ actress made a huge mark in popular culture when she starred as the mysterious Tangina Barrons in the Poltergeist series, delivering one of the film's most memorable lines – "Step into the light, Carol Anne!" – and winning a Saturn Award for Best Supporting Actress to boot.
Many of us (myself included) might not realize that Rubinstein was also an activist, among the first celebrity faces of the safe sex campaign to stop the spread of HIV/AIDS – doing so all the way back in 1984, at great personal and professional risk.
Today radaronline is reporting that Rubinstein was taken off life support. I'd like to send best wishes to her and her family, along with warm thanks for all that she's done.
Consequently this isn't much of a diary, but if you get a chance, please read this lovely post by Karen Ocamb about Rubinstein and her work on behalf of the LGBT community.
There was something incredibly courageous about a Hollywood actress who got her big role so late in life willing to be associated with the gay plague long before anyone else would – even if it was potentially a career-killer.

Zelda at AIDS WalkLater, Rubinstein acknowledged that she did "pay a price, career-wise." But that didn't stop her. She attended the first AIDS Project Los Angeles AIDS Walk 25 years ago.
The Advocate posted a profile of Rubinstein's most famous bit of public advocacy when it found second life in Brazil as part of a safer-sex campaign earlier this year: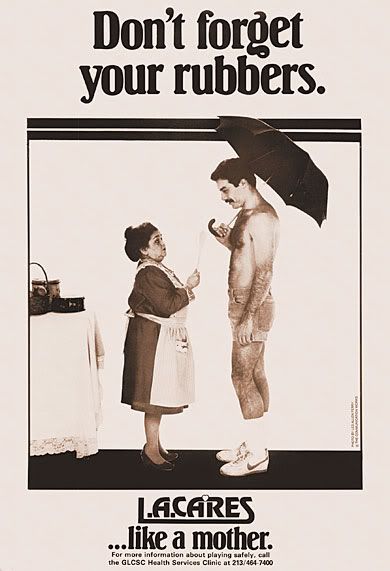 Here's a video of her speaking at this year's AIDS Walk (beginning around the 1:45 mark):
And of course, her career-defining role in Poltergeist:
(cross posted at dkos)