(11 am. – promoted by ek hornbeck)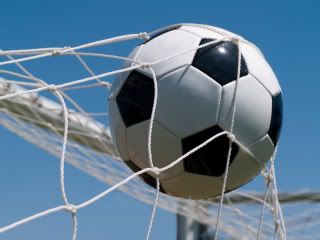 Choosing the goal. Well that's an idea I haven't done much with and wouldn't have a notion of how to present it or if it is even worth presenting.
Let's put it this way … let's muse about it.
Oh, first, jeffroby has really captured my imagination with his project (the name of which I forget at the moment … oh, here it is, the Full Court Press). The idea would be to have a Democratic Party challenger in each and every district in the country. The goal would not be electoral victory.
So I'm looking at goals.
Most folks who run for office have the goal of getting elected so they can have power. For better or worse, moral or immoral, etc., being elected gives one power to do things one cannot do in the same way if one is not elected.
What if the goal of running for office was solely to reveal and expose how running for office in the 21st Century is a scandal and a joke and all those other "gasp" revelations that folks eat up like apple pie and so on.
Just as an example.
If the goal were different, then the entire view becomes different.
What is the goal? To me, it's to wake up as many folks as possible to the shell game that's going on the US of A.
And I would like to hear some imaginative goals, unbound by convention or the win/lose bullshit mentality we have been spoonfed, like a goal being for everyone to wear blue shirts for one day and see what that would look like.
Just to break out of the box.
Strategy. I don't like strategy, it makes my head hurt, I can play chess fairly well but I'm not a fan of it. I am more comfortable in chaos.
Oh well.
So I freely admit this essay lacks even a scintilla of understanding or knowledge about strategy.
Except for the goals part.