I am sure you have heard of Fox News, owned by media tycoon Rupert Murdoch.
This diary is about a direct action against Rupert Murdoch in another dimension of his media empire. It turns out that Rupert Murdoch has the biggest pirate base in the US anime market.
This direct action involves those of us with flat-rate broadband connections right-clicking on a bunch of links and downloading a bunch of bootleg files into a temporary directory – then erasing the files. Since Rupert Murdoch's MySpace servers host hundreds of bootleg anime streams, from one anime streaming site alone, if enough of us download enough files at the same time – it will increase the amount of money that Rupert's media empire has to pay to host bootleg anime.
In short, it hits Rupert in his wallet, where it hurts him the most. More, after the fold.
Act on Friday, 6pm Eastern, 3pm Pacific, and 10pm Eastern, 7pm Pacific.
For those of you catching up on what in the hell this is all about, MarzGurl covers the original incident that brought this to my attention.
Long story short, I was curious how this bootleg anime streaming site was obtaining streaming, since they claimed that they did not host any of the streams (but as MarzGurl points out, they actively upload bootlegs onto free streaming sites), and went looking.
And it turned out that a lot of their videos were stored at "MySpaceCDN.com", which a search of whois.com reveals is 20th Century Fox. Or, in other words, one of the companies in the same NewsCorp Media Empire owned by Rupert Murdoch that includes the Faux News Channel that organizes political rallies, pays Glen Beck and Bill O'Really?, etc.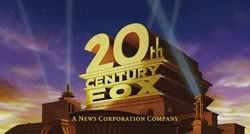 This is the same NewsCorp that aggresively pursues what it views as its copyright interests. However, while the Digital Millenium Copyright Act is designed to protect the interests of big media empires (after all, they helped write it), it seems that it does not work so well in protecting the interests of the little guy.
This is not to say that Rupert's NewsCorp Media Empire deliberately violates the law. Oh, no, they are engaged in that kind of profiteering from piracy. They are more like the support base that sells supplies to ships, and the ship's name seems newly painted and there seems to be a few bloodstains on its chests of dubloons, well, a busy support base doesn't have time to worry about that kind of stuff.
Fox News's parent NewsCorp is simply allowing people to upload, and waiting until the rights owner sends in the paperwork before they spend any time looking into it.
And if that undermines the actual creators (CNN Video) in a medium being hammered by the bootlegs NewsCorp servers are hosting, well, NewsCorp seems to have no reason to care.
Unless direct action spotlights the hypocrisy of their stance on copyright.
Indeed, FoxNews is one of the owners of Hulu.com, which is one of the sites that streams legitimate licensed versions of some of these series – and instead of cleaning up its own act as far as hosting bootleg streams that compete against Hulu.com – they instead argue that Hulu.com has to drop its free access model.
I wonder whether they have explained to their business partners in Hulu.com that NewsCorp cannot be bothered to take down bootleg anime streams from MySpace that compete against Hulu.com programming. Indeed, Disney and NBC ought to be asking, in their own interest, the same question as to why NewsCorp servers turn up as one of the servers of choice for bootleg streaming anime sites?
Now, personally I am not all that worried whether NewsCorp sabotages Hulu.com and picks the pockets of Disney and NBC in doing so. However, I do have affection for the free streaming site Crunchyroll, which presently streams about half the Japanese fall season in the US for paying members an hour after broadcast, and by ad-supported free streams a week later.
Crunchyroll also does what they can to make their streams available around the world, but as a legitimate streaming site, they have to respect that crazy patchwork quilt of rights, and cannot stream all of their shows to all countries around the world.
How to participate
If you wish to participate, its a relatively straightforward process. Rightclick on the links, save the link to a temporary folder, and when you are done, delete the folder. If you want to charge Rupert a double tax because one of the companies in his Media Empire annoyed you this week – Fixed Noise spread some particularly egregious lie, or the Wall Street Journal once again treated unemployment as a necessary price to pay in the fight against inflation – well, go ahead, its a free country.
If there are download error messages, just keep going through the list. Indeed, the more we publicize that NewsCorp is acting in a way that hurts a small, struggling industry (which everyone expects) but are also ripping off their Hulu.com joint venture partners NNC and Disney, the more likely they are to be forced to take action to close down their Anime Pirate Support Bases.
I am going to start with some Dub bootlegs, since of course undermining the dubbed anime market means putting American voice actors and actresses out of work, in addition to threatening more bankruptcies and re-organizations among the small, struggling American distribution companies.
Then will come series that are available for free streaming at Crunchyroll, which means that the Japanese rights owners have worked hard to make legitimate copies of the shows as readily available as possible to a US audience.
And finally the large number of episodes of the series "Bleach", that as far as I know is only available for legitimate free streaming on Hulu.com – and which might not continue to be if Rupert Murdoch's NewsCorp pursue the abandonment of free streaming at Hulu.com.
Check in each week – this list will continue to grow.
The List
Act on Friday, 6pm Eastern, 3pm Pacific, and 10pm Eastern, 7pm Pacific.
NewsCorps Streaming of Bootleg Dubbed Anime
Naruto Shippuden Episode 4 (DUB)

    http://cache01-videos02.myspac…

Naruto Shippuden (Dub) Ep 03

    http://cache01-videos02.myspac…

Naruto Shippuden (Dub) Ep 02

    http://cache01-videos02.myspac…

Naruto Shippuden (Dub) Ep 01

    http://cache01-videos02.myspac…
Tegami Bachi: Letter Bee at CrunchyRoll
Ep1: http://cache01-videos02.myspac…

Ep2: http://cache01-videos02.myspac…

Ep3: http://cache01-videos02.myspac…
Ep1: http://cache01-videos02.myspac…

Ep2: http://cache01-videos02.myspac…
Ep1: http://cache01-videos02.myspac…
White Album Second Season at Crunchyroll
Ep1: http://cache01-videos02.myspac…
Ep2: http://cache01-videos02.myspac…
Armed Librarians – Book of Bantarra at Crunchyroll
Ep3: http://cache01-videos02.myspac…
Naruto Shippuden at Crunchyroll
ep112: http://cache01-videos02.myspac…

ep113: http://cache01-videos02.myspac…

ep114: http://cache01-videos02.myspac…

ep115: http://cache01-videos02.myspac…

ep116: http://cache01-videos02.myspac…

ep117: http://cache01-videos02.myspac…

ep118: http://cache01-videos02.myspac…

ep119: http://cache01-videos02.myspac…

ep120: http://cache01-videos02.myspac…

ep121: http://cache01-videos02.myspac…

ep122: http://cache01-videos02.myspac…

ep123: http://cache01-videos02.myspac…

ep124: http://cache01-videos02.myspac…

ep125: http://cache01-videos02.myspac…

ep126: http://cache01-videos02.myspac…

ep127: http://cache01-videos02.myspac…

ep128: http://cache01-videos02.myspac…

ep129-130: http://cache01-videos02.myspac…

ep131: http://cache01-videos02.myspac…

ep132: http://cache01-videos02.myspac…
Naruto Shippuuden Episode 106

http://mediaservices.myspace.c…

Naruto Shippuuden Episode 105

http://mediaservices.myspace.c…

Naruto Shippuuden Episode 104

http://mediaservices.myspace.c…

Naruto Shippuden 86-87

http://cache01-videos02.myspac…

Naruto Shippuden 85

http://cache01-videos02.myspac…

Naruto Shippuden 81

http://mediaservices.myspace.c…

Naruto Shippuden 76-77

http://mediaservices.myspace.c…

Naruto Shippuden 75

http://mediaservices.myspace.c…

Naruto Shippuden 26

http://content.movies.myspace….

Naruto Shippuden 12

http://cache01-videos02.myspac…

Naruto Shippuden 11

http://cache01-videos02.myspac…

Naruto Shippuden 8-9

http://mediaservices.myspace.c…

Naruto Shippuden 6-7

http://cache01-videos02.myspac…

Naruto Episode 5

http://cache01-videos02.myspac…
Bleach Episode 243

http://cache01-videos02.myspac…

Bleach Episode 242

http://cache01-videos02.myspac…

Bleach Episode 240

http://cache01-videos02.myspac…

Bleach Episode 239

http://cache01-videos02.myspac…

Bleach Episode 238

http://cache01-videos02.myspac…

Bleach Episode 237

Bleach Episode 236

http://cache01-videos02.myspac…

http://cache01-videos02.myspac…

Bleach Episode 235

http://cache01-videos02.myspac…

Bleach Episode 234

http://www.megavideo.com/v/PID…

http://cache01-videos02.myspac…

Bleach Episode 233

http://cache01-videos02.myspac…

Bleach Episode 232

http://cache01-videos02.myspac…

Bleach Episode 231

Bleach Episode 230

http://cache01-videos02.myspac…

Bleach Episode 229

http://cache01-videos02.myspac…

Bleach Episode 228

http://cache01-videos02.myspac…

Bleach Episode 227

http://cache01-videos02.myspac…

Bleach Episode 226

http://cache01-videos02.myspac…

Bleach Episode 225

http://cache01-videos02.myspac…

Bleach Episode 224

http://cache01-videos02.myspac…

Bleach Episode 223

http://cache01-videos02.myspac…

Bleach Episode 221

http://cache01-videos02.myspac…

Bleach Episode 219

http://cache01-videos02.myspac…

Bleach Episode 218

http://cache01-videos02.myspac…

Bleach Episode 217

http://cache01-videos02.myspac…

Bleach Episode 216

http://cache01-videos02.myspac…

Bleach Episode 215

http://cache01-videos02.myspac…

Bleach Episode 214

http://cache01-videos02.myspac…

Bleach Episode 213

http://cache01-videos02.myspac…

Bleach Episode 212

http://cache01-videos02.myspac…

Bleach Episode 211

http://cache01-videos02.myspac…

Bleach Episode 210

http://cache01-videos02.myspac…

Bleach Episode 209

http://cache01-videos02.myspac…

Bleach Episode 208

http://cache01-videos02.myspac…

Bleach Episode 207

http://cache01-videos02.myspac…

Bleach 204

http://mediaservices.myspace.c…

Bleach 203

http://mediaservices.myspace.c…

Bleach 200

http://mediaservices.myspace.c…

Bleach 199

http://mediaservices.myspace.c…

Bleach 198

http://cache01-videos02.myspac…

Bleach 196

http://cache01-videos02.myspac…

Bleach 193

http://cache01-videos02.myspac…

Bleach 192

http://cache01-videos02.myspac…

Bleach 191

http://cache01-videos02.myspac…

Bleach 190

http://mediaservices.myspace.c…

Bleach 171

http://cache01-videos02.myspac…

Bleach 154

http://cache01-videos02.myspac…

Bleach 148

http://cache01-videos02.myspac…

Bleach 141

http://cache01-videos02.myspac…

Bleach 125

http://mediaservices.myspace.c…

Bleach 120

http://cache01-videos02.myspac…

Bleach 116

http://cache01-videos02.myspac…

Bleach 113

http://cache01-videos02.myspac…

Bleach 112

http://media.imeem.com/v/Ik9xU…

Bleach 110

http://cache01-videos02.myspac…

Bleach 107

http://cache01-videos02.myspac…

Bleach 94

http://cache01-videos02.myspac…

Bleach 89

http://content.movies.myspace….

Bleach 86

http://cache01-videos02.myspac…

Bleach 84-85

http://mediaservices.myspace.c…

http://mediaservices.myspace.c…

Bleach 83

http://cache01-videos02.myspac…

Bleach 73-74

http://cache01-videos02.myspac…

Bleach 72

http://cache01-videos02.myspac…

Bleach 71

http://cache01-videos02.myspac…

Bleach 70

Bleach 68-69

http://cache01-videos02.myspac…

Bleach 55

http://cache01-videos02.myspac…

Bleach 50

http://cache01-videos02.myspac…

Bleach 48

http://cache01-videos02.myspac…

Bleach 18

http://content.movies.myspace….

Bleach 04

http://content.movies.myspace….

Bleach 03

http://content.movies.myspace….

Bleach 01

http://cache01-videos02.myspac…