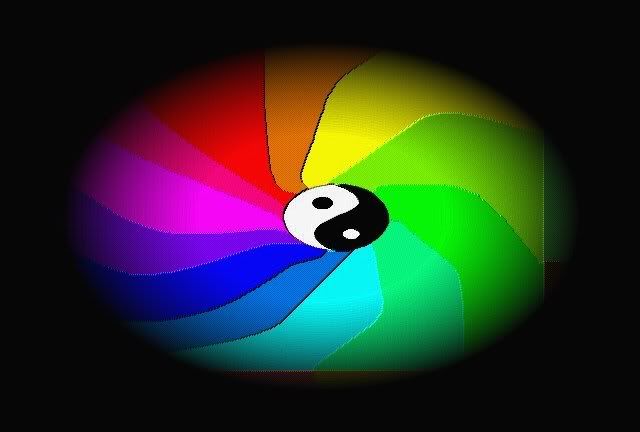 I had an alternate title:  Frienemies with Aging.  This could be part two of a very slow-moving series:  On Aging was published March 7, 2008.
———————-
When we got home from teaching last night, and with Debbie not having to teach at City Tech this morning because classes were canceled for Rosh Hashanah, I decided to use the fact that we had no classes this morning to do something to make the place slightly more livable.
Like assemble the cat tree we had purchased online from somewhere similar to this: https://paydaydeals.com.au/collections/cat-scratching-posts.  Photos of the finished project will be interspersed among this story of pain and fatigue and just growing old.  Now I didn't have the camera with me last night when I was stuck on the floor, so I went the extra mile for verisimilitude and got back down on the floor in order to show the view from there and during the struggle to rise up against my oppressor:  gravity.


The completed structure
The cat tree came with a base, three platforms, three #28 posts, a #43 post, and a #58 post (bets are that these are the sizes in centimeters, but we didn't measure them to determine that), three bolts with washers, three bolts without washers, and two double-ended bolts.  And two cat toys, neither of which appeared as pictured in the advertisement.  Rather than a ball, we got a mouse and a whale.


A problem bolt
Step one of the assembly process required my assuming a position on the floor, in order to screw the bolts with washers up through the top of the base, from beneath, and into three of the posts (two 28s and the 53).  After that, the rest of the assembly should have been smooth sailing.



View from the floor
Somehow, just as I can't recollect exactly how I managed to become 61, my body seems to no longer remember how exactly one gets up off the floor.  I have the distinct memory of not even having to think about the individual actions necessary to complete this task…even as little as ten years ago.  But now, even though I can imagine myself springing up off the floor, when I will myself to do it, no muscle contractions take place to make it happen.
Like there is a short circuit somewhere.


The carpeted commode
To actually get up required a strenuous process of first getting into a position where I could roll over into a position from which I could hoist myself onto my hands and knees…and then find something to grab to pull myself up with.
I was in full sweat mode by the time I was up.


The mouse at the end of the rainbow
I can hear folks' brainpans working even now, thinking this is just because you are out of shape.  While it is true that I am no longer in the shape I was in my athlete years (basketball, baseball, football, cross country, and crew), I can still run if I need to, can lift heavy objects (as evidenced repeatedly during our recent move), and am relatively nimble when upright most of the time.  It's getting from down to up that seems to be the problem.
Becoming old is not all it is cracked up to be.


The view from on high
The hard part seems to be that I'm apparently not that old.  I remember growing up at a time when 62 (which happens in a little over 6 months) was the age one could…even was expected to…retire.  But somehow retirement keeps moving further away the closer I get to it.  Then it became 65 provided, you know, you wanted full benefits.  Then that number began upwardly migrating.  People my age now has to wait until they  are 66.  People born after 1960 will have to wait until they are 67 and there is a sliding scale for those born in the 1950s.
That would be good, unless I would want retirement benefits from my employer…in which case I could continue to have health coverage for my partner between the time that I retire and she can.  The trouble is that the union contract with the college says I need to have worked here for 20 years for that.  I'd have to wait until I am 72 for that to happen.
Of course, if we were allowed to marry, the rules would be different.  But such is life for aging lesbians.
Of course, we could have a lot of years to look forward to, like Verena Mazzazu and Caroline Leto, who yesterday celebrated their 70th year together.  Verena is 97 and Caroline is 96.
"We're not going to have a party," said Magazzu, 97, insisting they are too old for such things.

"Oh yes we are," responded Leto, 96, who noted the two can still polka. "This is a big one."

Indeed. A party celebrating 70 years together is a big deal for any pair. But a celebration of this couple's love takes on special meaning, considering they had to keep silent about it for decades.

"You just couldn't tell everyone we were lovers," said Leto. "You tell people we're friends, and some thought we were sisters."
Seventy years.  Debbie and I have been together less than 15.  In 55 years I'll be 116.  
Who am I kidding?  In 55 years I'll be dead.
Shedding Youth
Older
Skin paper thin

and easily bruised

Bones more brittle

with each day

that passes
I grow shorter

an inch and a quarter

so far
Nine pills I swallow

in every twenty-four hours

to keep my metabolism

on an even keel
My hair stylist asked

if my hair color

used to be blond

I thought it still was
–Robyn Elaine Serven

–September 18, 2009