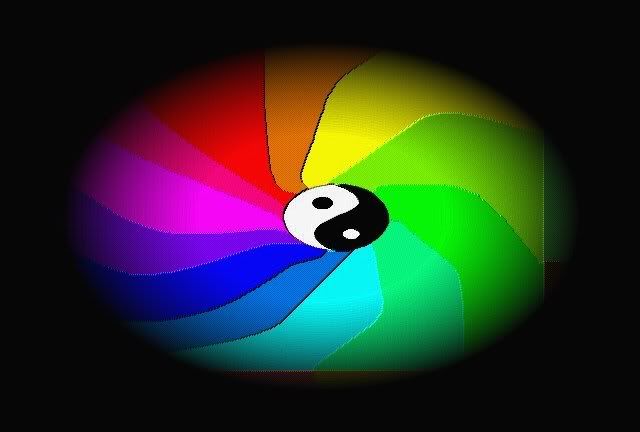 Fifteen years ago today I entered Theda Clark Memorial Hospital in Neenah, WI. I had a procedure scheduled for August 9, to be performed by Dr. Eugene Schrang, who has since retired. A couple of years ago, I wrote about it here and here and wrote about the month before that here.
Like all other surgeons with his specialty, he required payment up front. Even though I had what was supposed to be complete medical insurance, there was no aid in raising the necessary funds from that direction. In fact, if AT&T hadn't pre-approved a Universal Card for me a few months before my surgery, I might still be wondering where the money might come from. I guess they call it plastic surgery for a reason.
By the way, AT&T still owns a portion of my soul.
Mostly I'd prefer to be writing about something else…almost anything else. We're in the midst of moving and writing about this this morning was only marginally preferable to the moving, just to give you some indication about how painful it is to discuss. Not that I haven't done it before: Insurance? For Whom? and How small is the universe in universal?
I had full coverage through my employer, without the usual specific exclusion language often included for people like me, but I still met with disapproval.
In fact there was resistance every step of the way. That seems to have been the one historical constant in pursuing sex reassignment. Unfortunately, it is still with us.
Currently we are encountering fear tactics from the right. Somehow people think that universal health coverage should be denied because having it will include mandated coverage for sex reassignment, like that's a bad thing.
What is really off-putting is that people who think they are on the left are buying into that sort of crap.
We've had people saying
Come on, let's get health care for everyone first, then you can lobby for this procedure.
I know I'm not alone in feeling excluded from "everyone" in such statements. But we're just subhuman trannies and I suppose we're supposed to be used to that by now.
Elsewhere we have had this sort of statement:
I'm not trying to be argumentative here, but the fact that a person feels like a man trapped in a woman's body, or vice-versa – well, why change the body? Why not change the way you feel?

I guess in some ways I'm a little conservative, and this is one of them. I think people ought to be able to exercise some control over their thoughts and feelings.
So we transsexual people are just supposed to "get over it"? Just like people who want cochlear implants so they can hear should "get over it"? I mean, this is not life and death we're talking about, right?
Actually, for many transfolk, life and death is exactly what we are talking about. A recent survey by the Massachusetts Department of Public Health found that 31% of transfolk had suicidal ideation in the past year. I suppose that should be added to the transpeople who are murdered for transitioning to get a better number for the "life and death" statistic, but good statistics on that are not gathered in most places, though they might be if the Matthew Shepard Act ever becomes law.
I sometimes feel, in discussions of this sort, that when it comes down to it, life and death is not the concern as much as the value placed on those lives…and that is where we are found wanting. Our lives are accorded less value.
To be fair…as if that is a concept that even occurs to some of our detractors when we come to their attention…most of the time people think we should just pay for it ourselves. The fact that we have no employment protection and mostly lose our jobs…and any insurance coverage…when we begin transition generates no compassion.
Yes, the process is not cheap. The required mental health treatment for a couple of years is costly by itself. Pharmaceuticals to change our body chemistries are not free either. Then there is the money pit of electrolysis, where transwomen pay to be tortured, one follicle at a time.
And we haven't even gotten to any surgery yet.
We are hearing the same shit, over and over again. It's cosmetic. It's unnecessary elective surgery. It's experimental surgery…as if having been performed for over 50 years isn't sufficient to prove that it is not.
"There is no surgery to change a Y chromosome into an X chromosome", as if that Y chromosome is supposed to define us forever. Biology is destiny, right?
And if all else fails, it's a pre-existing condition. Anything to price the treatment for our condition out of our reach.
And even should we manage to obtain that surgery, there are those who deny us coverage for any medical treatment that might ensue in our lives, like visits to a gynecologist for a transwoman. In my own case, I was refused treatment by an endocrinologist for hypothyroidism because transfolk are considered less than people.
I'm not alone among transpeople who believe that universal health care will not include us.
And pardon me for thinking there is something mightily screwed up about being told that first we have to get health care for everybody…and then we can think about covering you people later.