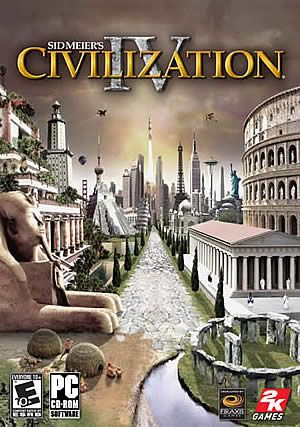 The sad thing about all the troubles we are going through fighting against the greedy and ignorant, is that it gives us a feeling of poverty in the midst of endless abundance.
I read the blogs trumpeting the big fights to give everyone the benefit of healing when they are sick.
We have an embarrassment of riches when it comes to knowledge of how to heal — and I'm not speaking here of simply taking a pill and curing a particular illness, but of truly being healed.
It's an experience that heals both the person who is sick and the person who heals them.
We have all the great achievements of humanity at our fingertips and so many folks around the world who have the answers to the big questions of how to alleviate needless suffering.
Right now we could all be rolling in clover.
But the small mind and smaller hearts of those who fear hijack us into a cramped and joyless place where one has to struggle and fight with all one's might just to apply some common sense in our public discourse. Or, as we say, yell louder.
And why do we do that?
We could just drop out and think only of ourselves, try to make the best place we can for ourselves and those we love and say to hell with the rest of the world.
Because we've seen that bigger universe, that bigger existence and to engage in dialogue with those who have not is often a fruitless task.
Well as they say in nature, you gotta spread a lot of seeds just so that one or two plants will take to the soil, grow, and flourish.
We don't write about justice in some dry and dehumanized sense, we cry out for it, as we well should. And we're pretty good at it, if I do say so myself.
It's not just our visions and experiences that inform our fight for justice. If that were true we'd be no different than folks who are religious and have seen visions of heaven and desire only to spread the "good news."
It's something else, something that humankind came up with, peculiar to us, the notion of right and wrong, ethics, all that stuff that when we were kids just annoyed us.
The notion that we could actually rule ourselves. Without becoming despots or loons or barbarians who torture.
Civilization — the weaving together of many cultures, many visions, the human height of complete participation in our humanity, participation with each other. We are skilled at acknowledging each other's unique contributions without coopting, misappropriating, stealing, smashing, hating, fearing the form of these contributions, and with that courage and strength, are able to create something beautiful.
So that, to me, is real power. I-Ching says something about that, in the hexagram of "Power of the Great," something like, "that which is great must be right," that the two cannot be separated. If it's just force, that's not power. It has to have some truth to it. Now barbarians can have truth in their barbarity, but I'd rather have something a bit more congenial and a lot more expansive. Well, that's just me.
Old hippie talk … turning someone on to something new in their experience. In that culture this was considered sacred, and the other person who agreed to be turned on to something new respected this exchange enough to have some human faith in it, that one could really share the gifts we received in our lives, the intangible gifts, and both people would gain from that experience.
Like healing. There are so many treasures of ways to heal. And all our government can do is play power politics. Ok. Fine. But to me it's not real power. It's force. Ought to be called "barbarian politics." Here in the 21st Century, we ought to be able to do better.
So that's what I've been thinking about this week, while it rained spectacularly in New York City with big thunders and sudden sunshine coming through the rain and such.
Happy Friday to you all and hope you have a good weekend.