( – promoted by buhdydharma )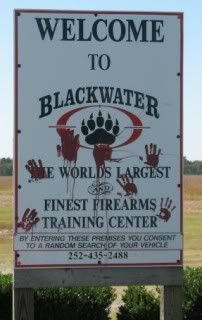 So according to the Washington Post, the Obama Administration is objecting to a provision in the 2010 defense funding bill that would bar the hiring of outside contractors for purposes of interrogations.
The provision, strongly backed by Senate Armed Services Committee Chairman Carl M. Levin (D-Mich.), describes interrogations as an "inherently governmental function" that "cannot be transferred to contractor personnel." It would give the Defense Department one year from the bill's enactment to ensure that the military had the resources to comply with it.
We have seen the egregious consequences of privatization of governmental functions – all one has to do is mention KBR or Halliburton or Blackwater. But why is the Obama Administration objecting to this provision?
From the article, two explanations:
The White House statement said that in "some limited cases," contractor skills might be necessary "to obtain critical information" and that the provision "could prevent U.S. Forces from conducting lawful interrogations in the most effective manner.

"You can't make an artificial distinction between an interrogator and a linguist who is actually going to be the one asking the questions," an administration official said. "You don't want to inhibit the ability to extract valuable intelligence that could save lives by not being able to use subject matter experts, linguists or other contract personnel.

…

Morrell offered a somewhat different explanation, saying that for the Pentagon, "it is first and foremost an issue of resources. We don't have enough interrogators to do the work we have."
And why do we need to hire outside contractors to do the job of interpreters, and why don't we have enough interrogators to do the work?
Could it have something to do with the Pentagon's firing of 37 Arabic translators (and that's from 2003) because they were gay? Could it have something to do with the firing under the Obama Administration of interpreter Dan Choi?
I have to wonder who from the Administration is doing the objecting here. Is it someone from the DoD? How many lucrative private contracts are folks still profiting from? How many deals still being made?
It is daunting to confront the reality that there is no department in our federal government that hasn't been politicized, debased and corrupted by the Bush Administration. But the answer to this dilemma is not to continue to privatize work that can and should be done under the strictest of government oversight and without one single thought of monetary profit.
I hope this provision is passed and there is no bogus signing statement in lieu of a veto when it comes to the privatization of our military.