When stress approaches, I used to get rather severe migraines. Since I was often stressed, this was definitely not pleasant.
The migraines retreated after I transitioned. But I still get headaches, though not as severe nor with the attendant visual disturbances the migraines came with. The headaches I get nowadays are mostly of the sinus variety and are connected with allergies, it appears.
But sometimes I do still get stressed.
My strategy now is to try relaxing with my art program, rather than curl up in a dark place with a hot compress. Mostly it works.
I decided to share what I created the past couple of days just in case someone else might find them useful in relieving some stress.
There are fourteen graphics inside. Be forewarned.
Clicking on the graphics will open larger versions in a new tab.
Start with something relatively simple. Replicate it and flip the replicants horizontally and vertically and shrink them to one quarter size, then push them back together to be the four corners of a tile. A soothing color like blue is useful.
Repeat that process on the previous piece.
Warp the result with a tool which does some spherical eversion.
Do the replication process and the spherical eversion of the result.
Some values used in the eversion tool result in collapse into diamond shapes.
Copy the previous four pieces, recolor them, and paste them into the corners of a new canvas.
From then on, it's just time to play with the possibilities.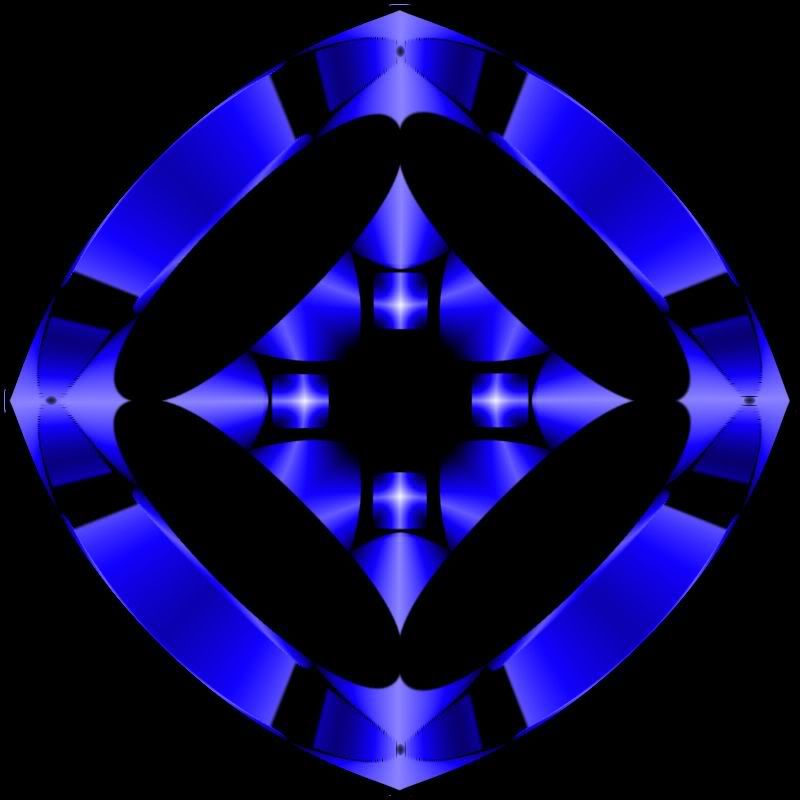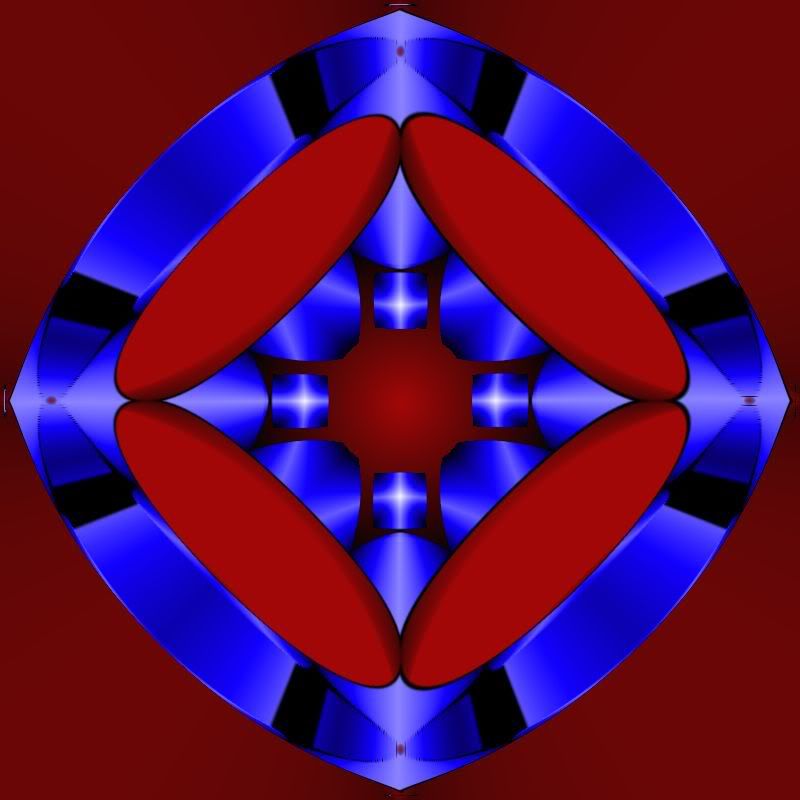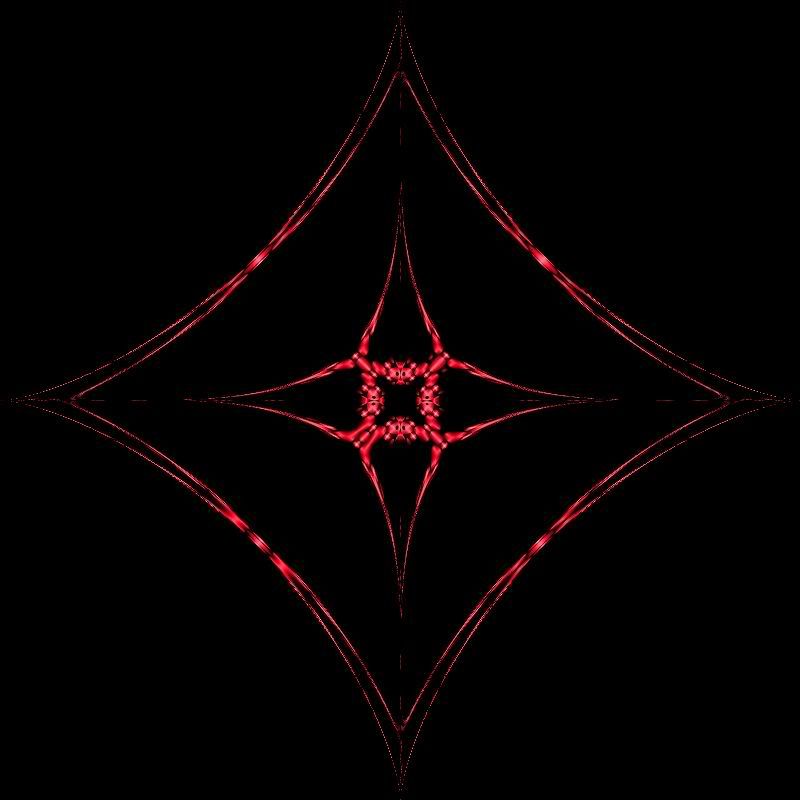 Give one a name if you think it has earned it.
Bugs
I hope you enjoyed these.
How's your stress level?