(9:00AM EST – promoted by Nightprowlkitty)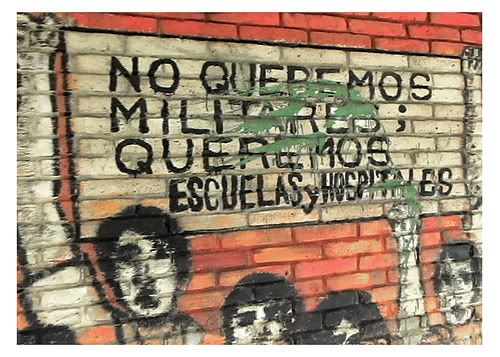 With one day left before OAS imposes sanctions on the coup, José Miguel Insulza, secretary general of the Organization of American States, is in Honduras today delivering the OAS's message that Manual Zelaya must be reinstated as president. If he's not reinstated, presumably by tomorrow, Honduras will be expelled from the OAS and various other sanctions may be imposed. The US is studying whether what happened in Honduras fits the legal definition of a "coup." If it does, cutting off all aid to Honduras is statutorily required.
According to the New York Times, Insulza isn't in Honduras to negotiate. He's just there to deliver the ultimatum in person:
O.A.S. officials acknowledged that he would talk to members of Congress and the Supreme Court, both of which played a part in the president's removal. But Mr. Insulza insisted that he "was not going to Honduras to negotiate." Instead, he said, he was going to urge the new government to relent and reinstate the ousted president, Manuel Zelaya, before the O.A.S. made good on its threat to suspend Honduras from its ranks.
Meanwhile, some diplomats say that Zelaya's role in his arrest and deportation to Costa Rica has to be acknowledged:
"The coup was certainly an affront to the region, but there is a context in which these events happened," said Peter Kent, Canada's minister of foreign affairs, noting that Mr. Zelaya was a highly polarizing figure who clashed with the Supreme Court, Congress and army. "There has to be an appreciation of the events that led up to the coup."
It is unclear how this "appreciation" fits into a resolution of the problem. Perhaps it means that the golpistas should be given amnesty.
In response to the threat of sanctions and a unified OAS position on the coup, one which the US is supporting and following, Micheletti and the golpistas have mentioned moving the presidential election forward as a way to resolve the crisis. That idea appears to have gained little traction.
You'll also notice that if the coup and the nation's reaction to it was on the front page of the Trad MediaTM, it wasn't there for long. It's not there today. A reason, apart from US inattention to events in this hemisphere, might be the degree to which the coup has effectively suppressed information about diplomacy and demonstrations in Honduras:
Many Hondurans have a limited view of the crisis since the interim government has interrupted television transmissions and closed some stations loyal to Mr. Zelaya since his ouster.

Local journalists have claimed harassment, and the Committee to Protect Journalists, citing the army's brief detention of seven international journalists on Monday, has asked the authorities to allow all media "to report freely and without fear of reprisal."

Mr. Micheletti, in a news briefing on Wednesday, said media restrictions were put in place to control public order because some organizations were urging Mr. Zelaya's backers "to go and do what they did, breaking windows, hitting people, assaulting."

But Esdras Amado López, the owner of a television station, Channel 36, called the government hypocritical: "This is against the Constitution that the new government says it is protecting. I have a license. I have a right to inform the people. This is an unconstitutional order."
WSJ reports that the coup government has actually taken control of some media in the country.
Meanwhile, the curfew and withdrawal of rights continues in Honduras, as does what appears to be a continuing press embargo.
—————–

cross-posted from The Dream Antilles