( – promoted by buhdydharma )
Forty years ago, during the darkest days of the Vietnam War, seekers of peace and love gathered at Woodstock. They came because they shared a common belief in the power of love, a common hope that music could heal America's wounds and show it the way.
I came upon a child of God,

He was walking along the road,

I asked him, where are you going,

And this he told me.

I'm going on down to Yasgur's farm,

I'm going to join in a rock and roll band,

I'm going to camp out on the land,

And get my soul free.
Then can I walk beside you,

I have come here to lose the smog,

And I feel like a cog in something turning.

Well maybe it's just the time of year,

Or maybe it's the time of man,

I don't know who l am,

But life is for learning.
By the time they got to Woodstock,

They were half a million strong.

And everywhere there was song and celebration,

And they dreamed they saw the bombers,

Riding shotgun in the sky,

Turning into butterflies,

Above our nation.
The dream of Woodstock didn't come true. 40 years later, NSA surveillance satellites are riding shotgun in the sky, song and celebration are hard to find, the specter of war crimes and corruption and economic disintegration hangs above our nation. America cynically rejected everything the Woodstock generation believed in. Joni Mitchell's song of peace and love could have been the anthem of a nation seeking redemption, but it survives only as a nostalgic reminder of what might have been.
Nixon. Ford. Reagan. Bush I. Bush II. Nixon Democrats. Reagan Democrats. Corporate Democrats. The blood of two million Vietnamese is on their hands, the blood of a million Iraqis is on their hands. They funded the Pentagon war machine and are still funding it, they funded the NSA and are still funding it. There's no peace, but we've got plenty of black budgets, black ops, racist militias and fascist cops.
Look what they've done to our song, Ma,

Look what they've done to our song.

It's only thing we could do half right,

And it's turning out all wrong, Ma.
Crossfire. Hardball. Blitzer, Beck and Bachmann. Greta, Cokie and Morning Fucking Joe. This Week With George Stephanopolous and Every Shithead in D.C.
Look what they've done to my brain, Ma,

Look what they've done to my brain.

Well they picked it like a chicken bone,

And I think I'm half insane, Ma,

Look what they've done to my brain.
Change only the NSA can believe in. Change only the CIA can believe in. Change only the Pentagon can believe in. Halliburton and KBR are still raking in the profits while Obama looks the other way. The war profiteers are still laughing all the way to the bank while the flag draped caskets keep coming home and military suicide rates keep escalating.
Pleased to meet you . . .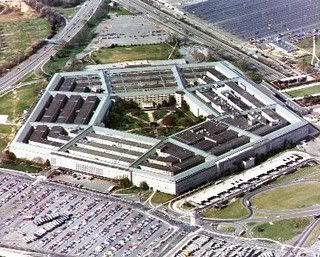 Hope you guess my name.
Meet the new National Security State, same as the old National Security State.
I wish I could find a good book to live in,

Wish I could find a good book.

Well, if I could find a real good book,

I'd never have to come out and look at,

What they've done to our song.
Obama meets the Queen of England, he goes to Paris, he goes to Rome, he walks the red carpets of Europe while 500,000 more Americans walk the unemployment line. He leaves single payer healthcare behind, he leaves TARP oversight behind, he leaves gays and liberals and foreclosed on families behind, but he's leaving no Wall Street bankers behind. AIG keeps handing out bonuses, Geithner and Summers keep feeding the Beast, Goldman Sachs is reporting record blowout profits and will own the whole planet by 2012.
Dennis Kucinich . . .
We desperately need monetary reform

Congress was taken for a ride, and the American people's wealth went with it. So now you have a system of checks and balances. The Treasury writes all the checks, and Congress doesn't know what the balance is. Trillions of dollars are being taken both from the Treasury and the Federal Reserve, which is printing money, which you, the American taxpayer, have to back up.

We need to begin to have a serious discussion of monetary reform because what's been allowed to happen is that banks have been permitted to create money out of nothing, and they have not held sufficient reserves against their investments that could go sour. This caused the collapse of a financial system that's being shored up with U.S. tax dollars and with trillions of dollars printed by the Fed as backup.

This is a moment in American history that should not escape us. This is a massive theft that goes far beyond anything that's ever occurred in the history of this country. What's happening is they're using government to accelerate the wealth upward and they're using the Treasury to grab the resources of the public and to enable the banks to get extraordinary amounts of resources and they're still not loaning money to let people save their homes.
But maybe it will all be all right, Ma,

Maybe it will all be OK.

If Wall Street banks start buying tears,

We'll be rich some day, Ma.