( – promoted by buhdydharma )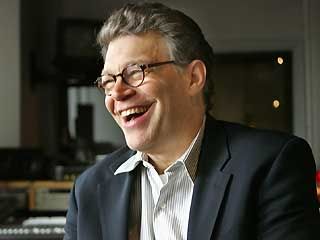 Senator Al Franken.
Senator Al Franken
It's finally prime time for former SNL writer Al Franken.

The Minnesota Supreme Court affirms that Franken won his Senate seat.

Governor Tim Pawlenty said on MSNBC Tuesday that he would sign the certificate if the court ordered him to.
Congratulations, Senator Franken!