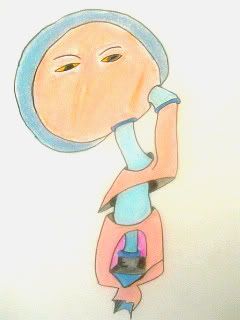 WHAT HAVE YOU BEEN SMOKING?

A Gifu man who admitted to a judge that he stole 229 comic books "to pay off debts and buy marijuana" was told by the jurist that he was baka (basically, "an idiot"). Gotta agree with the judge in this case.

It was discovered that the DNA of a 62-year-old man serving a life sentence for killing a toddler in 1990 in Tochigi Prefecture does not match the DNA samples found on the victim.

An unmanned rail carriage in Mie traveled nearly 10 km after the driver got out at a station and forgot to apply the parking brake. The "ghost train" cruised past three stations and 23 crossings before finally coming to a halt.

A group of women in Yokohama who are separated from abusive husbands went to court in a bid to stop the men from receiving the government cash handouts intended for them.

A new bill is in the works that will allow children under the age of 15 to become organ donors.

A total of ¥70 million has been earmarked by the Justice Ministry for a job database that can be accessed by former jailbirds and juvenile delinquents.

A headline in The Japan Times claimed that "Dutch Kids are Happiest in Europe; Brits Rank Among Most Miserable." Hmmm … one place has legal weed and hookers, and the other has bad food, bad weather and the British Royal Family… go figure.

Despite claims of huge emissions cuts during production, the Fair Trade Commission said that a new line of fridges put out by Hitachi were not quite as eco-friendly as they were being billed.