(11 am. – promoted by ek hornbeck)
Crossposted from Antemedius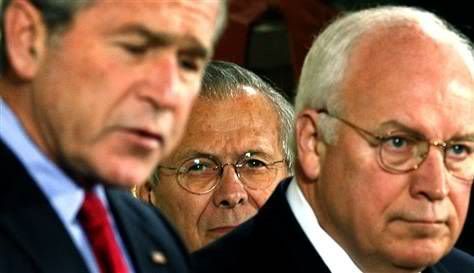 Spanish Judge Baltasar Garzon is recognized worldwide for his determination to bring suspects to justice, wherever they seek refuge or how old the crime.
A 2005 BBC profile of Garzon notes that:
He came to prominence in the late 1990s, when he campaigned for the extradition former Chilean military ruler Augusto Pinochet, from London to Spain for human rights abuses.

In late 2003 Judge Garzon compiled a 692-page indictment which called for the arrest of 35 men, including Osama Bin Laden, for their alleged membership of a terrorist group. The number of suspects was later increased to 41.

…

Mr Garzon is one of six investigating judges for Spain's National Court which, like many other European countries, operates an inquisitorial system, as opposed to the adversarial system used by the US and UK.

The investigating judge's role is to examine the cases assigned to him by the court, gathering evidence and evaluating whether the case should be brought to trial. He does not try the cases himself.
Today, April 30, 2009, Garzon opened a Spanish investigation into torture allegations against US military personnel at the Guantánamo detention centre:
Meanwhile in Berlin, Barack Obama's attorney general Eric Holder said that about 30 Guantánamo detainees have been cleared for release and urged European allies to take some of them. Holder also signalled the Obama administration might cooperate with the Spanish investigation.

A recent decision by the Obama administration to release documents about Guantánamo helped the judge conclude that a police investigation, which could lead to criminal charges, was necessary.

…

"Mistakes were made" in the creation of the Guantánamo programme, Holder said. "Obviously, we would look at any request that would come from a court in any country and see how and whether we should comply with it."

"This is an administration that is determined to conduct itself by the rule of law and to the extent that we receive lawful requests from an appropriately created court, we would obviously respond to it," he said.

…

Judge Garzón reportedly cited "documents declassified by the US administration" as giving evidence "of what previously could be intuited: an official plan of approved torture and abuse of people being held in custody while facing no charges and without the most basic rights of people who have been detained."

He said he would now formally request copies of the documents from the United States.

…

Garzón has previously used international human rights laws to bring torturers from the Argentinian military dictatorships to trial in Madrid, with military officers from Argentina being found guilty and sent to Spanish jails.
Following close on the heels of Judge Garzon's announcement today, Michael Ratner, President of the Center for Constitutional Rights (CCR) in New York, talks today with Real News Network CEO Paul Jay, notes that if Obama won't prosecute Spain will, speculates that arrest warrants may have already been issued across Europe for the targets of Garzon's investigation, and concludes that Obama is now left with two choices: either prosecute or pardon:
Real News Network – April 30, 2009

If Obama won't prosecute, Spain will

Michael Ratner: Obama has a duty to prosecute while a Spanish judge moves ahead on his own