( – promoted by buhdydharma )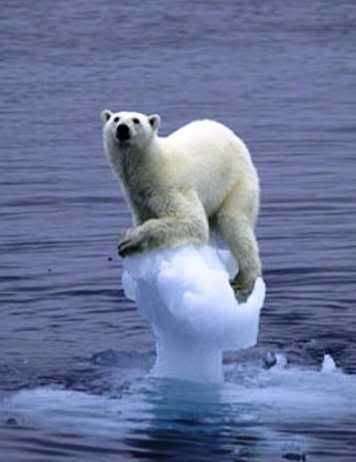 Have We Hit the Limits of Human Population? – Alternet
The last 200 years of economic growth have been based on a monumental Ponzi scheme that has pushed us toward the ultimate tipping point.
Poor prognosis for our planet – Sydney Morning Herald
The world has about a decade left to sort out the climate-change mess. John Collee sees lessons from his medicine days as parallels for the future of our planet.

Every patient with an incurable illness will ask how long they have to live. The answer goes something like this: "No one can say how long you may live, because every individual is different, but focus on the changes you observe and be guided by those. When things start changing for the worse, expect these changes to accelerate. So the changes that have occurred over a year may advance by the same degree in a few months, then in weeks. And that is how you can judge when the end is coming."
Breaking the silence about Spring – RealClimate
Did you know that in 1965 the U.S. Department of Agriculture planted a particular variety of lilac in more than seventy locations around the U.S. Northeast, to detect the onset of spring – in turn to be used to determine the appropriate timing of corn planting and the like? The records the USDA have kept show that those same lilacs are blooming as much as two weeks earlier than they did in 1965. April has, in a very real sense, become May. This is one of the interesting facts that you'll read about in Amy Seidl's book, Early Spring, a hot-off-the-press essay about the impacts of climate change on the world immediately around us – the forest, the birds, the butterflies in our backyards.
Ice loss sparks new climate change fears – Financial Times
Evidence of ice loss from both poles this week has sparked fresh fears that global warming is progressing faster than scientists had predicted. Arctic ice has thinned dramatically, as well as shrinking in area, according to US research. Thin seasonal ice, which melts and refreezes each year, now makes up about 70 per cent of the Arctic winter ice, up from about 40 to 50 per cent in the 1980s and 1990s, leaving far less of the older, thicker ice that is harder to melt.

In the Antarctic, an ice bridge connecting an island to the Wilkins ice shelf – a sheet of ice about the size of Northern Ireland – shattered as scientists monitored it through satellite observations.