How can you not feel sorry for George?
Poor guy wasn't very bright, as presidents go, and he had failed at everything he tried. But of course being a rich white (belatedly) Christian male from a fine upstanding family of Nazi Collaborators, Bankers and Oil Men…..he failed upwards.
Well he failed upwards after he took his old buddy Turdblossom's advice and found Jesus and pretended to quit drinking and improved his drawl. Then he got to be governor! And execute 152 people. The taste of power was sweet. Plus he got to give a bunch of his white Christian male failure buddies jobs, so they all loved him. As did the the Religious Right, which of course, was the only reason he ever got elected to anything, ever.
And love was important to George. He craved love and approval since his dad knew he was a failure, and his mom was well….his mom.
Yes, George was in politics for the love. And who is more loved than the President? George's path was clear, even if his mind never really was. But that was all solved when George found the Father Figure he had always longed for.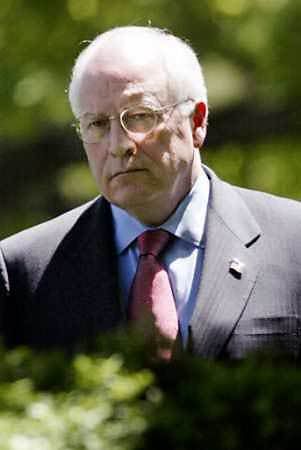 And of course thanks to his dad's connections, he had the entire Republican Dirty Trick and Ratfucking Machine behind him, as well as all those other rich white Christian males in the Party of Business, bankers, finance sector guys, oil and coal companies, defense contractors, the Abramoff machine….and of course the CIA (another legacy of Poppy Bush) to load up his campaign coffers with plenty of loot and political influence. Sure, they wanted to loot the economy, have their taxes cut, have business regulations repealed, get big new contracts, blatantly (Enron) game energy policy and markets for profit, invade Iraq at the earliest opportunity to get their oil, stop any pesky Climate Change mitigaton efforts and further serve every little interest of the Ruling Class…
….but it was all good with George because, well, he was part of The Ruling Class too! If you can't help your friends out (at the expense of the rest of the world) by using your Unitary Executive Powers to corrupt the whole government for the interests of your own class, why be President at all?
That is what government is FOR right? Political and legal advantage and of course….profit? Heh heh, too bad he couldn't buy stock in all of those companies like Halliburton and Exxon, but he was assured he would get his cut on the back end.
Between Karl and Dick, George now had some good people around him who would do the hard work, he could relax, play some golf, clear some brush, work on his public speaking skills. He knew from being a failed executive and a bad governor that most of this government crap took care of itself. If it wasn't for those pesky Presidential Daily Briefs and the CIA and guys like Richard Clarke bugging him about terrorist attacks, this would be the cushiest gig he had ever had!
All he had to do was stick it out for four years while his buddies looted everything in sight and then the chumps voters could elect some stupid Democrat (he still giggled whenever he thought about the look on the face of that poor schmuck Al Gore when the strings got pulled to stop the recount and send the election to the SCOTUS. That was sweeeet!) to clean up the mess and get everything running smoothly and profitably again until America was ripe for the next Repub President to start the looting process all over again. It was a damn good system he had failed up into. Life was good.
Then it all, literally, came crashing down.
America was attacked, there was a chance that their would be more attacks, lives were on the line, the country was at risk……and George Bush was in charge.
America was attacked. All of the paranoid fears of the Right Wing had been realized, all of the existential angst of the decades of the Cold War against the Godless Commies who were trying to destroy America had finally come to be. America was under attack, Americans had been killed on American Soil. All of the Right Wings concerns that had led them to a frenzy of fascism personified by Joe McCarthy, as well as the witch hunts of the HUAC and the Gestapo tactics of COINTELPRO had finally been justified.
By 19 guys with box cutters.
The Right Wing had been prepared for this sort of thing for a long time. This was the chance to make America into what those weak pinko liberals would call a Police State. A chance to implement the plans of all of those Think Tanks had been working on for years….a chance to implement draconian measures to show how tough they really were…to protect the Homeland. And to punish the evil-doers. To make them suffer.
Who ever the evil-doers turned out to be. And of course, Iraq.
As soon as the president got back from fleeing Florida in panic on Air Force One.
.
Part Two tomorrow.