(10 am. – promoted by ek hornbeck)
(Emphasis mine)

Yet in the media's Bush propaganda wing, Fox was still Fox. Bill O'Reilly, deaf and blind to the obvious class implications of the pre-flood exodus, speculated, "A lot of the people who stayed wanted to do this destruction" and wondered why "looters" were not being shot on sight. Indeed, aside from the surprisingly passionate Shephard Smith, much of Fox's reporting could have been datelined "Neverland." Neil Cavuto brought in Rick Warren, author of The Purpose-Driven Life, to advise those who'd lost everything to "play it down and pray it up."


"Thirteenth Moon Of The Lamb"
"Blood from your limbs,

Sap of my trunk.

Crown taken from my cousin,

Tis yours as well.
Near your last hour,

Burning leaves now words –

Storm my breath.
Sit in my fork, O Lamb –

Thy coil hung by men's fear…

Peer into centuries and cry blood."
"A girl stares at a square.

Voices come from below the people,

My eyed are hers.
A man in strange robes

Accuses angels of his iniquities,

Declares war against the land.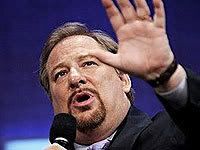 http://www.dailykos.com/story/…


Only plagues aren't prejudiced –

Mirrors are invisible to bigotry

Fascists rape children of choice,

Quoting the traitor Paul over me.
Ghosts of dead churches

Whisper scripture to sucklings

Moaning lies about my sacrifice,

Teaching the sword —-

Not the cheek.
Fundamentalists are as fossils,

Unable to alter…

Except by erosion or destruction.
How much more life will perish

Before those fossils erode?

Who breaks their mold by the Word —

Not the sword?
My apostles failed,

Popes and Kings destroyed my teachings and deny them.
War beats in their hearts which loves the root of evil

— This do in remembrance of me


— This do in remembrance of me."


Blood poured from the eyes of the lamb.
Fork to flesh,

The ghost of The Lamb crawled —

Grief grasped his spirit,

Going from the arm of the tree

To the wet chest of the cross…