(11 am. – promoted by ek hornbeck)
The person who tipped off New York Times reporters Eric Lichtblau and James Risen about the illegal wiretapping of US citizens has come forward with his story in Newsweek. His name is Thomas Tamm.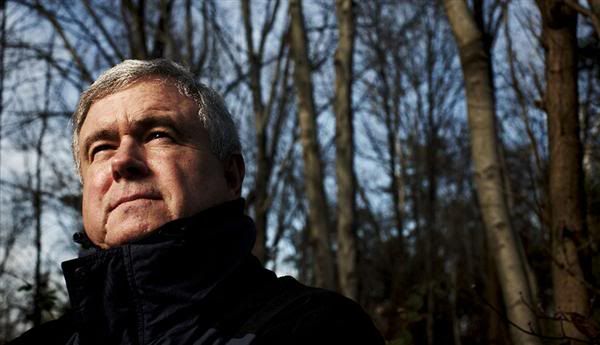 At the time, Tamm was working in the Justice Department and was troubled by what he learned what was going on at NSA.
Tamm agonized over what to do. He tried to raise the issue with a former colleague working for the Senate Judiciary Committee. But the friend, wary of discussing what sounded like government secrets, shut down their conversation. For weeks, Tamm couldn't sleep. The idea of lawlessness at the Justice Department angered him. Finally, one day during his lunch hour, Tamm ducked into a subway station near the U.S. District Courthouse on Pennsylvania Avenue. He headed for a pair of adjoining pay phones partially concealed by large, illuminated Metro maps. Tamm had been eyeing the phone booths on his way to work in the morning. Now, as he slipped through the parade of midday subway riders, his heart was pounding, his body trembling. Tamm felt like a spy. After looking around to make sure nobody was watching, he picked up a phone and called The New York Times.
This man, who in a country that valued justice would be a hero, is not being treated as such.
The FBI has pursued him relentlessly for the past two and a half years. Agents have raided his house, hauled away personal possessions and grilled his wife, a teenage daughter and a grown son. More recently, they've been questioning Tamm's friends and associates about nearly every aspect of his life. Tamm has resisted pressure to plead to a felony for divulging classified information. But he is living under a pall, never sure if or when federal agents might arrest him.
I hope you'll go read the whole article at Newsweek. This man is no saint. But he does deserve our respect and gratitude.
"I thought this [secret program] was something the other branches of the government-and the public-ought to know about. So they could decide: do they want this massive spying program to be taking place?" Tamm told NEWSWEEK, in one of a series of recent interviews that he granted against the advice of his lawyers. "If somebody were to say, who am I to do that? I would say, 'I had taken an oath to uphold the Constitution.' It's stunning that somebody higher up the chain of command didn't speak up."
Yes Mr. Tamm, its stunning. The whole thing is stunning. But as a nation, we are grateful for your integrity and courage.