( – promoted by buhdydharma )
You've gotta love MSM reporters. "I do?", you ask. "Why?"
Heh. Well, some of them anyway!

Ari Melber is:
[…] a monthly columnist for Politico and […] a commentator on public affairs, Melber frequently speaks on national television and radio, including NBC, CNBC, CNN, CNN Headline News, C-SPAN, MSNBC, Bloomberg News, FOX News, FOX Business, NPR and Air America, on programs including The Today Show, American Morning, Washington Journal, Power Lunch, The Live Desk, MSNBC Reports with David Shuster, The Ron Reagan Show and The Rachel Maddow Show, among others.

Melber has been a featured speaker in forums sponsored by the Yale Political Science Department; Harvard Law School, Kennedy School of Government at Harvard; The Park Center for Independent Media at Ithaca College, TimeWarner Summit; Campaign for America's Future; Young Democrats of America; Cornell University Democrats; Columbia University Democrats; Democracy for America; New York's Blogging Liberally; Personal Democracy Forum, [as well as] Netroots Nation and the YearlyKos netroots conventions.

[…] Melber's writing has been widely cited by publications across the spectrum, such as the New York Times Magazine, The Week, The Washington Times, Slate, ABCNews.com, MSNBC.com, WashingtonPost.com, NYTimes.com, Economist.com, Wired.com, Wall Street Journal Online, National Review Online, American Conservative Online, Atlantic Monthly Online, American Spectator Online and Reason.com.

[…] his writing has also appeared in The Baltimore Sun, Philadelphia Daily News, New York Daily News, New York Post, Seattle Post-Intelligencer, The Forward, Huffington Post, CBSNews.com and The Stranger, among others. He was born and raised in Seattle, Washington, and received a Bachelor of Arts in Political Science from the University of Michigan in Ann Arbor.
So Ari is an educated, smart, experienced and good reporter, and Ari gets around. So what, you ask? Big deal? Who cares? Who's side is Ari on?
Well, Ari's on our side. Ari now writes for The Nation.
And Ari has an article up yesterday on the front page of The Nation, an article that is also the lead article at Huffington Post on their "Eric Holder: Some news is so big it needs its own page" page.
Ari's article at The Nation is titled: BREAKING: Ask Obama For a Torture Special Prosecutor. The HuffPo version is on the top of this page.
The second link in Ari's opening paragraph is to the Docudharma/Democrats.com sponsored Citizens Petition for a Special Prosecutor, at Democrats com.
Go read Ari's whole article. You'll love it. 🙂
Ari's article opens with: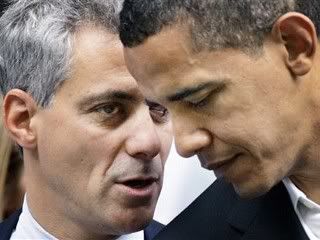 The Obama transition team is taking questions again at Change.gov, throwing open the site this week for citizen input. The first run of this experiment was a mixed bag. The platform was open and transparent, but the official answers felt more like old boilerplate than new responses. When the submitted questions parrot topics in the traditional media, of course, the exchange can feel like a dated press conference. But here's a vital question that few reporters have ever presented to Obama:

Will you appoint a Special Prosecutor (ideally Patrick Fitzgerald) to independently investigate the gravest crimes of the Bush Administration, including torture and warrantless wiretapping?

That question ranked sixth in voting last time — out of over 10,000 submissions — but the transition team only answered the top five questions. Now that Vice President Cheney confessed his support for waterboarding on national television, flouting the rule of law, the issue is even more urgent. Activist Bob Fertik, who has submitted the question twice, explains how you can vote to press this issue on the transition team:

Sign in at http://change.gov/openforquestions

Search for "Fitzgerald" […and] find our question

Look right for the checkbox, mouseover it so it goes from white to dark, then click to cast your vote