Allow me to join in on the "What the hell is Obama doing?" watch. First, allow me to say…..don't we have anything better to do? And then answer myself, apparently not!
It does seem that even a looming Obama presidency has sucked a lot of drama out of the room. Even dramatic stuff like the attempted murder of the Endangered Species Act is tempered by the sense that when Obama really gets in, he will ….fix stuff.
Now whether that is true or not remains to be seen, and the tea leaf reading that everyone in the blogosphere seems to be engaged in is pretty valid in that regard. Since basically all we are doing now is……………………………………………………………..waiting.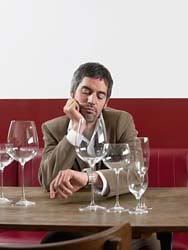 Emmanuel, Lieberman, Clinton…Oh MY! Where is the change? Where is the hope? Just as during the primaries when the parsing of who Obama really is was fraught with speculation, we are all looking for some big sign of what Obama's REAL plan is. We are still looking for drama. Well part of his real plan seems to be….governing. Well. Or at least as well as possible under the circumstances. And let us not forget that the circumstances of governing….suck. The horrid and frightening machine of Governance is all in still in place, nothing has illustrated that more than perhaps the worst offenders of all, The Old Boys Club that is the Senate.
Keeping Lieberman and lauding the convicted criminal Stevens shows just how much stagnation and inertia we are up against. It shows us how hard change is going to be, and how slow. And how much resistance there is going to be. And how much Obama is going to have to 'play the game.' IF he wants to change this cancerous status quo, so cancerous that it barely blinked as Bush raped (sorry, no other word for it!) our government and the country and the world. These are the people he is trying to bring change to.
To 'them' it is just a job. In a way or nation is ruled by the office politics of DC more than any other kind of politics. The "new guy" isn't going to get any breaks, or much of a honeymoon. He is not going to be able to do a radical restructuring, he is going to have to play the game and work for change from within….at least at first. Maybe we can hope for more later. But one of the reasons Carter failed, and Clinton failed to get health care through early in his term was that they didn't play the game….and thus the Old Boy Network turned on them and taught these upstarts a lesson.
So Obama is assembling the Usual Suspects. The old guard. As he has to if he wants to get anything done. If he can't get things done, the wolves will take him down in record time, and he knows it. The DC establishment is like high school, except with rabid badgers on meth instead of people, and real, BIG money and power at stake. Dog eat dog is a tea party, compared to these emotionally stunted adolescents as they jockey for status and a payoff.
And those are the people that are on HIS side! Let alone those who are out to sabotage his presidency.
Only after he propitiates the beast of the status quo and fluffs the pillows of both the bureaucrats and the congressional and media Heathers to the point that each and everyone of them feels that he has personally stroked them can he even hope to bring some change.
If 'the system' doesn't change him first.