( – promoted by buhdydharma )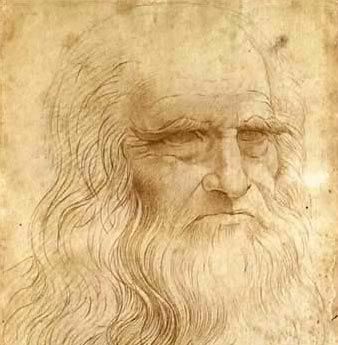 The executive summary of the final report published on June 30, 2006 by the U.S. Department of Energy of a study headed by Project Director & Principal Investigator Michael M. Bernitsas, PhD, titled Low Head, Vortex Induced Vibrations River Energy Converter (.pdf) states that:
Vortex Induced Vibrations Aquatic Clean Energy (VIVACE) is a novel, demonstrated approach to extracting energy from water currents. This invention is based on a phenomenon called Vortex Induced Vibrations (VIV), which was first observed by Leonardo da Vinci in 1504AD. He called it 'Aeolian Tones.'

For decades, engineers have attempted to prevent this type of vibration from damaging structures, such as offshore platforms, nuclear fuel rods, cables, buildings, and bridges. The underlying concept of the VIVACE Converter is the following: Strengthen rather than spoil vortex shedding; enhance rather than suppress VIV; harness rather than mitigate VIV energy. By maximizing and utilizing this unique phenomenon, VIVACE takes this "problem" and successfully transforms it into a valuable resource for mankind.
Dr. Bernitsas is also Chief Technology Officer/Interim Chief Executive Officer of Vortex Hydro Energy LLC (VHE), a Michigan based company.


What? The power of music is a valuable resource for mankind?
Who would have thought such a thing, except for musicians, artists, hippies, and other liberal dreamers?
What are Aeolian Tones? And why should Big Oil be afraid of them?
Follow me downstream, here…
Aeolian Tones are the audible sounds created by wake-eddy, vortex induced air pressure fluctuations as air flows around obstacles, such as wires and twigs. Their pitch is controlled by the rate at which eddies are formed and detached in the wake region on the downwind side of the obstacle.

These acoustic wake eddies are exactly analagous to the wake eddies you would see in the water on the downstream side of a rock in a river.

…

Most people have heard the whistling sounds created by power lines in a windstorm. These are pure Aeolian Tones. Some musical instruments, such as wind harps, create Aeolian Tones directly.

However, some other more common wind instruments utilize the Aeolian effect to create sound that can be controlled in pitch and volume. Most notable among these are the various types of block flutes that are common in both aboriginal and modern cultures around the world.

Aeolian Tones have an instrinsic complexity of harmonic structure that fosters a meditative state and a sense of msytery in many listeners. It is in this spirit that all of us at Aeolian Tones Music appraoch our art, regardless of genre or category.

…

Aeolian Tones are also the notes of the Aeolian Mode (what is commonly called the Relative Minor scale in Western music theory). Compositions based on modal concepts were very common prior to the 17th century, before "Classical" music theory was codified into separate Major and Minor scales. Modal techniques came back into favor with some composers in the 19th century as explorations in modulations into remote chromatic keys and altered harmonies began. Traditional jazz theory is also based on modes due to typical chord progressions used in jazz that make them very useful for improvising over a set of changes.
Now that I've got your interest piqued (I hope), below you'll find what I found to be one of the most provocative articles I've ever come across in any media anywhere…
A revolutionary device that can harness energy from slow-moving rivers and ocean currents could provide enough power for the entire world, scientists claim.

By Jasper Copping, The UK Telegraph

Last Updated: 2:39PM GMT 29 Nov 2008
The technology can generate electricity in water flowing at a rate of less than one knot – about one mile an hour – meaning it could operate on most waterways and sea beds around the globe.

Existing technologies which use water power, relying on the action of waves, tides or faster currents created by dams, are far more limited in where they can be used, and also cause greater obstructions when they are built in rivers or the sea. Turbines and water mills need an average current of five or six knots to operate efficiently, while most of the earth's currents are slower than three knots.

The new device, which has been inspired by the way fish swim, consists of a system of cylinders positioned horizontal to the water flow and attached to springs.

As water flows past, the cylinder creates vortices, which push and pull the cylinder up and down. The mechanical energy in the vibrations is then converted into electricity.

Cylinders arranged over a cubic metre of the sea or river bed in a flow of three knots can produce 51 watts. This is more efficient than similar-sized turbines or wave generators, and the amount of power produced can increase sharply if the flow is faster or if more cylinders are added.

A "field" of cylinders built on the sea bed over a 1km by 1.5km area, and the height of a two-storey house, with a flow of just three knots, could generate enough power for around 100,000 homes. Just a few of the cylinders, stacked in a short ladder, could power an anchored ship or a lighthouse.

Systems could be sited on river beds or suspended in the ocean. The scientists behind the technology, which has been developed in research funded by the US government, say that generating power in this way would potentially cost only around 3.5p per kilowatt hour, compared to about 4.5p for wind energy and between 10p and 31p for solar power. They say the technology would require up to 50 times less ocean acreage than wave power generation.

The system, conceived by scientists at the University of Michigan, is called Vivace, or "vortex-induced vibrations for aquatic clean energy".

Michael Bernitsas, a professor of naval architecture at the university, said it was based on the changes in water speed that are caused when a current flows past an obstruction. Eddies or vortices, formed in the water flow, can move objects up and down or left and right.

"This is a totally new method of extracting energy from water flow," said Mr Bernitsas. "Fish curve their bodies to glide between the vortices shed by the bodies of the fish in front of them. Their muscle power alone could not propel them through the water at the speed they go, so they ride in each other's wake."

Such vibrations, which were first observed 500 years ago by Leonardo DaVinci in the form of "Aeolian Tones", can cause damage to structures built in water, like docks and oil rigs. But Mr Bernitsas added: "We enhance the vibrations and harness this powerful and destructive force in nature.

"If we could harness 0.1 per cent of the energy in the ocean, we could support the energy needs of 15 billion people. In the English Channel, for example, there is a very strong current, so you produce a lot of power."

Because the parts only oscillate slowly, the technology is likely to be less harmful to aquatic wildlife than dams or water turbines. And as the installations can be positioned far below the surface of the sea, there would be less interference with shipping, recreational boat users, fishing and tourism.

The engineers are now deploying a prototype device in the Detroit River, which has a flow of less than two knots. Their work, funded by the US Department of Energy and the US Office of Naval Research, is published in the current issue of the quarterly Journal of Offshore Mechanics and Arctic Engineering.
**IN ACCORDANCE WITH TITLE 17 U.S.C. SECTION 107, THIS MATERIAL IS DISTRIBUTED WITHOUT PROFIT TO THOSE WHO HAVE EXPRESSED A PRIOR INTEREST IN RECEIVING THE INCLUDED INFORMATION FOR RESEARCH AND EDUCATIONAL PURPOSES. DOCUDHARMA HAS NO AFFILIATION WHATSOEVER WITH THE ORIGINATOR OF THIS ARTICLE NOR IS DOCUDHARMA ENDORSED OR SPONSORED BY THE ORIGINATOR.
"VIEW SOURCE ARTICLE" LINKS ARE PROVIDED AS A CONVENIENCE TO OUR READERS AND ALLOW FOR VERIFICATION OF AUTHENTICITY. HOWEVER, AS ORIGINATING PAGES ARE OFTEN UPDATED BY THEIR ORIGINATING HOST SITES, THE VERSIONS POSTED ON TO MAY NOT MATCH THE VERSIONS OUR READERS VIEW WHEN CLICKING THE "VIEW SOURCE ARTICLE" LINKS.


Video from Vortex Hydro Energy, LLC:
Prototype, funded by the U.S. Department of Energy and the Office Naval Research, is currently operating in the Marine Hydrodynamics Laboratory at the University of Michigan. This device has met and often exceeded expectations; thereby, providing strong evidence to proceed to the next scale, a multi-kilowatt field demonstration.

VIVACE converter model operating in the Low-turbulence Free Surface Re-circulating Water Tunnel