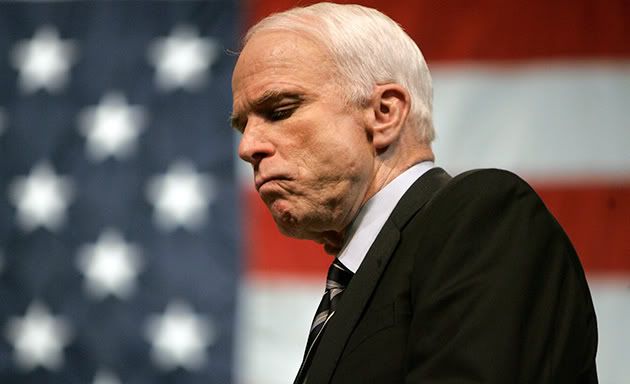 Frank Luntz has been a GOP pollster for years. For anyone who isn't familiar with his name, wikipedia describes him as "an American corporate and political consultant and pollster who has worked extensively in shaping talking points and political strategy for Republican candidates. Some of his most recent work has been with the Fox News Channel running focus groups after presidential debates."
PBS Now with Bill Moyers describes Luntz this way:
Dr. Frank Luntz was named by TIME as one of "50 of America's most promising leaders aged 40 and under" and he is the "hottest pollster" in America according to the BOSTON GLOBE. Luntz was the winner of the coveted Washington Post "Crystal Ball" award for being the most accurate pundit in 1992. The "Instant Response" focus group technique Frank has pioneered was profiled on 60 MINUTES in 1998.

Luntz has written, supervised, and conducted more than a thousand surveys and focus groups for corporate and public affairs clients in 11 countries since forming The Luntz Research Companies in 1992. In the 2000 election cycle, Luntz conducted almost two-dozen focus groups for MSNBC and CNBC, including live sessions following each night of both party conventions and presidential debates. His reoccurring segments on MSNBC/CNBC, "100 Days, 1000 Voices" won an Emmy Award in 2001. He was a primary night and election night commentator for THE NEWS WITH BRIAN WILLIAMS on MSNBC in 2000 and continue[d] those duties for HARDBALL in 2004.
Love or hate him, if any pundit or pollster claims a good handle on what will happen in Tuesdays election, none are more experienced or better qualified to know what they are talking about than Luntz.
In a RawStory article today Luntz is quoted as saying:
"I cannot foresee a scenario that John McCain is elected the President of the United States"
The RawStory article also includes an audio file of Luntz in a short interview with the BBC: