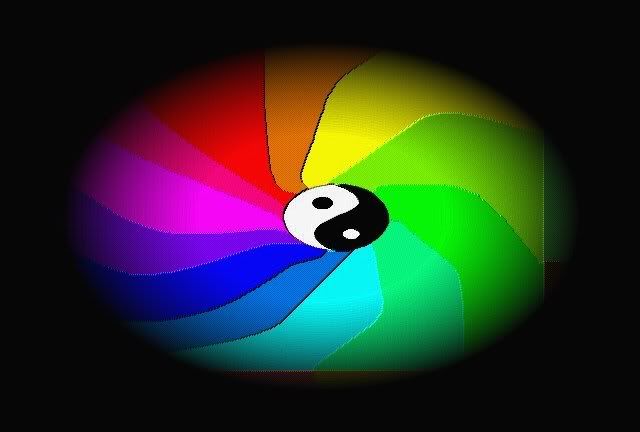 In four states there were referenda about whether we GLBT people deserved to be treated equally with other humans…and the answer we received is that we did not.
We should be planning a way forward instead of casting the endless supply of recriminations, searching who to blame. But people expect to see blame, so they usually miss the opportunities to look for that path forward.
ENDA, fairness in housing and public accommodations, and hate crimes protection are much more important, if only because they would benefit all GLBT people, not just the ones in relationships. In my two decades of working on these issues, we have not made substantial progress. It's too easy to write these issues off as GLBT issues and tell us to wait until there is a better time.
And so we wait. And we wait. Just like we waited last year and the year before that and the year before that and every year I can remember since I came out. And even before that.
Maybe while we are waiting, something could be done.
In All Apologies… by undercovercalico last night, I made the following comment:
This is the sort of thing someone like me could not write, even though (which people seem to forget) I lived as a straight guy for 44 years.
The essayist responded:
Sad that I can do it and you get attacked for it. Says much about how others resent when it the out groups themselves articulate their position instead of their friends and supporters. Suddenly you're too radical!
True that. Words said by me as a straight guy would trump words said by me as a transsexual woman. True that.
But all I have is me. And people like me. And occasionally someone like ucc, or Meteor Blades or even kos.
I speak truth. We speak our truths. It is rarely sufficient. The voices get lost in the din.
People want to fight. Planning is boring. We can't win without it, but it is boring.
I fess up about myself. I suck at planning. So do almost all the GLBT people I know. Yelling at us because we suck at being organized is like yelling at us because we are gay.
If you want to help, build us a steering committee like the Leadership Conference on Civil Rights, an organization where straight and GLBT people could work together for our rights, like people of all colors have worked against racial intolerance. At least that would be a good faith signal that we are in this together.
Unless we aren't. You see, some of us are never quite sure of that. Just like it is sometimes, but not always, hard to tell if we are GLBT by mere appearances, it's often very hard to identify those who seek to oppress us.
So we wait. We've been waiting a long time. We wait. And some of us die.
In my personal view, one should erect the walls before putting up the roof (i.e. marriage). But it is very hard to get the more well-to-do gays and lesbians involved in working towards anything but the marriage thing. They seem to think that if they get that, everything else will fall in line.
But I don't speak for us all.
I fought so hard against Prop 8 not solely because of the marriage issue, but because of the acknowledgment of the leverage it gives to our opponents. If we lose a referendum on our rights even in California, we are seen as deserving of nothing.
And we will have to wait. The question is for how long.
People do like to reassure us that we will eventually win. We know that. We won as soon as it became an issue. The question is how much damage the beast will do during its death throes, how many people will be irreparably harmed. And how many will die, still waiting for that day of victory to arrive.
No, old GLBT people do not like the "we just have to be patient" meme, especially if it comes with people standing on the sidelines watching the clock tick, watching the pages on the calendar turn, watching the seasons change and the years and decades pass as we live our lives being treated as if we are subhuman.
I can understand people thinking this is not their problem, that GLBT people's problems don't amount to a hill of beans against all the other problems this world faces. But I think that has it wrong. We are not talking about a GLBT problem. We're talking about a human problem. And that should, in my thinking, make it a straight people's problem, too. Just as much as white on black racism (yes, I know there are many different kinds of racism) was a white people's problem and not a black people's problem, just as much as physical abuse of women should be viewed as a men's problem and not a women's problem, homophobia should be viewed a straight people's problem.
And I don't think there will be serious steps towards resolving it until it is indeed seen that way.
[Note: There may be many correct responses to this statement. "I am not a homophobe" is not one of them.]
Are there homophobic GLBT people? Of course there are. I like to think we try to address that problem ourselves whenever it pops up. I'm sure there are times we fail. As a transwoman, I'm positive about that.
The power of water lies in it's unity, not in the individual drops. Why can't we even get unified on basic human rights like if we deserve to be employed or served in a restaurant or to have a roof over our heads…or not be beaten to a bloody pulp?
We wait and we hope and some of us die. How long do we have to wait?
So while we are waiting, for the umpteenth time, can we plan how to make the lives of GLBT people better. Let's prove that we can walk and chew gum, that we can work on this while we are working on the other important issues of this day and age.

Waiting
Someday Soon
Sitting

in the rocking chair

of old age

back bent

from the burden
Maybe today?
No

not today

not tomorrow

but someday soon
And the old

body creaks

as it stirs

racked by the pains

and scars

of years

of disappointment
The old person

waits

and the chair squeaks

as it deteriorates

worn through

by the salty tears

shed

through the long dark times

the painful years

the debilitating decades

of waiting
Maybe today?
No

not today

not tomorrow

but someday soon
We shall overcome

some day
–Robyn Elaine Serven

–November 7, 2008