( – promoted by buhdydharma )
Bush has used a Machiavellian strategy to destroy our Endangered Species Act (ESA), leaving President Obama with another mess to clean up. Similar to the wars, global warming, Guantánamo and economic crisis, unscrupulous deception and political expediency were used to pump up corporate profits. This is no surprise. Bush had a track record before assuming office of baseball teams and businesses that he ruined and then passed off to others to fix his messes.
The maddening part is the failure of Congress to hold the culprits even a little bit accountable for their messes. Impeachment is taken off the table and the likelihood of criminal prosecutions is slim. But, what about just good ole financial restitution? The government insiders and corporations that profited should be required to return those monies over to the government to pay for fixing this mess.
After an employee alleged "political influence" at the Interior Dept., which is responsible for implementing ESA, the Office of Inspector General (OIG) investigated. The OIG report resulted in the resignation of Julie MacDonald, former deputy assistant secretary of interior. The investigation painted a picture of a government official using our government resources (employees, equipment) as if they belonged to the anti-ESA private corporations rather than separate governmental institutions. This resulted in ill-gotten financial gain for MacDonald and the private corporations at taxpayer expense.
The internal investigation determined that MacDonald had censored scientific reports and overruled scientific findings which supported measures to protect endangered species. MacDonald reshaped the scientific reports despite the fact that her educational background lies in civil engineering rather than natural sciences, such as biology.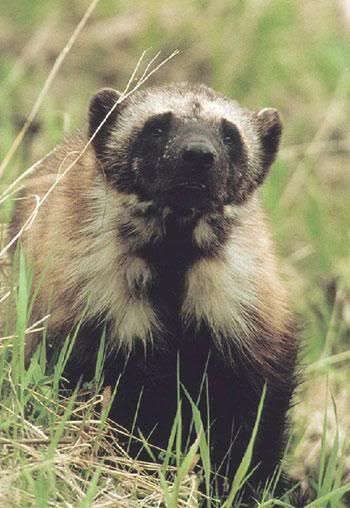 Sometimes science was overruled to implement political agendas, such as not using ESA to regulate climate change impacts which are now harming wildlife, like the wolverines. They survive in deep snow needed to birth and raise their young. However, snowpack has already declined in the western mountains and will only worsen in the future. In order to prevent the listing of wolverines so they could receive ESA protections, DC officials overruled government biologists, who had determined that the wolverines qualified for ESA protections.
Not wanting to play by the rules, MacDonald directed the government scientists to disregard some scientific studies or to use a minority scientific opinion when it supported delisting a species. MacDonald also established informal policies that determined the role of science in ESA decisions. For example, if a petition opposed listing a species, then staff could use external data, but if a petition supported listing a species, then staff was limited to information contained in a petition.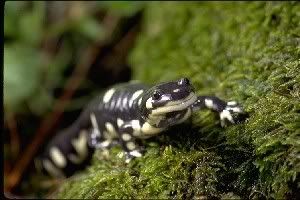 Another informal policy revealed by the internal investigation was MacDonald changing the rules when needed to protect corporate interests. MacDonald pressured staff to undermine the case for protection of the California tiger salamander by having staff count 3 sub-species as one. The result was that the government decided to cut critical habitat in half because it would be "too costly to restrict development in those areas to protect the threatened amphibian," a decision applauded by home builders and developers. The government excluded all critical habitat acreage in one county that the scientists determined were "essential" to the recovery of the salamander.
The OIG report found that MacDonald "bullied, insulted, and harassed the professional staff" to "change documents and alter biological reporting" on endangered species. Even a federal district court "accused MacDonald of intimidating agency staff." Things became so bad that some government scientists gave up and started "Julie-proofing" or anticipating "what might be approved and wrote their decisions accordingly."
The OIG investigation concluded that MacDonald violated federal law by "sending internal agency documents to industry lobbyists." MacDonald was supposed to be working for us, yet she disclosed nonpublic information to anti-eco lawyers and lobbyists, including the California Farm Bureau Federation, the Pacific Legal Foundation, and the Building Industry Assn. of Southern California. MacDonald disclosed documents that even the public could not obtain under a FOIA request:
On Feb. 4, 2004, MacDonald sent the Pacific Legal Foundation a 147-page document on Interior's critical habitat policies. In an e-mail exchange with one of the foundation's lawyers, MacDonald wrote: "I will send you a copy of the draft but please do not share it with anyone else. It's still undergoing revision, although the fundamental legal/policy approach will not change. Does that work for you?"
In one case, MacDonald provided private insider information to help the opposing party (farmers) who had sued the government to stop ESA protection for a fish. The government settled the lawsuit by agreeing to determine if protections were still needed. A government biologist did a scientific review, concluding the fish should remain protected. MacDonald then "fired off a blistering e-mail" to the biologist, "arguing that he and other biologists had oversimplified, according to documents unearthed during litigation." Then, MacDonald provided her email to the California Farm Bureau Federation lawyer, who gratefully appreciated her assistance by filing "a motion to reopen its case seeking to exempt the smelt from ESA protections, citing MacDonald's e-mail as evidence the government's science was flawed."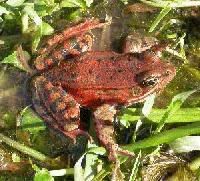 The government also used closed-door settlements with industry to further anti-eco interests. In the case of our California Red-Legged frog, government scientists proposed 4.1 million acres as critical habitat. After species are listed under ESA, the designation of critical habitat is our most effective tool for recovery. The Home Builders Association of Northern California filed a lawsuit to challenge the proposed rule, which was then decreased to 450,288 acres thanks to a "closed-door settlement" to pave the way for development interests. However, due to MacDonald's role in this case, the FWS was forced to review this decision and now proposes to fix her influence by quadrupling the critical habitat to over 1.8 million acres.
The Inspector General also reported one incidence of conflict of interest: MacDonald succeeded in getting the Service to withdraw its decision to list a species as threatened in a case where she "stood to gain financially by the decision and therefore should have recused herself." This is almost laughable given that financial gain, directly and indirectly, is the name of the game for Bush and his cronies.
Now, the Center for Biological Diversity has a litigation campaign to determine which ESA decisions were tainted that need to be fixed. MacDonald reviewed more than 200 ESA decisions, but the government determined that only 8 decisions or less than 4% would need to be revised due to her "political influence." But what about all the Julie-proofed decisions where government scientists censored their work in order to get it approved by her?
Even without our current financial crisis, why should we pay twice for the same work that was screwed up by undue political influence? After an official abuses their powers, why is resignation alone sufficient? Why not impose financial restitution so that taxpayers are not billed twice and so that we have the money to protect wildlife.