(noon. – promoted by ek hornbeck)
The final night of the Republican National Convention set forth a vision of America and its emotional center. Two videos, along with the nominee's acceptance speech, portrayed in a soft but clear light the prime mover by which people are attracted to the party. The emotional center, the prime mover, the heart, beats with a sentimental militarism.
The attraction is undeniable. The promise is of a kind of warm embrace, a belonging, into both a family and a story. Inside this enfolding heart, all that surrounds you is home.
Please hit play on this video, narrated by Robert Duval and titled "Peace," which also played on the Thursday night of the convention. If you're at work or otherwise unable to watch it, it is a slide show set to a gentle piano.
Duval narrates slowly and with a loving tone of voice:
You can't really touch your country. But you can serve it. You can't really see your country. But you can love it. America is a love story. A love all Americans share. And from our midst rise extraordinary men and women who lead her to greatness. Americans who found their love of country so profound that it naturally came first in their lives. Before work, before friendship, before self, through war, through peace, despair and success. Our country is here, we are here, because of their belief in all of us. My name is Robert Duval.
There are thirty-four images in the slide show. Fourteen are of people in military uniform. Three are of firefighters or police officers. Four display military funerals or cemetaries. Most of the rest are of children holding flags, or of adults and children at play, or of people holding their hands to their hearts. Fourteen, as I say, are of people in military uniform, but it is not as though the other twenty are of something else. The show, which is to say America, melts into military air.
Now, do not ask, "Why does that attract?" To ask "Why does that attract?" is to forget, I think, the feel of the Jane's Fighting Ships that you checked out of the elementary school library. It's to forget games of tag in the field by the woods and it's to forget the way you learned to stand bravely at the plate while a clumsy twelve-year-old threw baseballs for all the world right at your nose. It's to forget your dad showing you how to swing a hammer in one hard swift stroke or your mom fixing your ponytail before a game of middle-school hoops. It's to forget the living room carpet and — my God! — the movies, the movies, the movies of Americans finding their story in war; to find it recapitulated and affirmed. It's to forget the all whole everything and to forget, in the first place, the enfolding heart.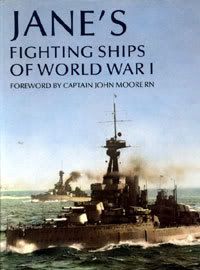 "But why" — I can hear the question — "why militarism? I get the nostalgia part. I don't see why it has to be so warlike."
To which I respond: No. No, you don't get the nostaligia part. Nostalgia is warlike.
From inside this enfolding heart, what you call "nostalgia" is called "love and hope." That it isn't quite real — that "nostagia" is the name of love for something that was never quite there to begin with — makes no difference at all, or if it does make a difference, it is only to make the love and hope stronger. As Duval said, "You can't really see your country, but you can love it." Nostaliga, after all, is love, not for what was, but for what should have been.
Well. Here is John McCain:
I fell in love with my country when I was a prisoner in someone else's….I loved it for its decency; for its faith in the wisdom, justice and goodness of its people. I loved it because it was not just a place, but an idea, a cause worth fighting for. I was never the same again. I wasn't my own man anymore. I was my country's.
Let me ask you a question. How do you defend something that isn't here anymore? Worse, how do you defend something that was never here to begin with? You do your best to wipe out what is going to be (later in his acceptance speech, in the ending call to arms, McCain yelled, "Nothing is inevitable here"), in favor of what should have been. That this is impossible — because in this particular case the "what should have been" is just a distorted and perfected memory of childhood — well, that just means you're gonna need a bigger gun.
But, still, why militarism?
Why does the Republican love of the past have to end up in so many dead people abroad? People who never threatened us, never told us we couldn't have our own past, if that's what we wanted, who never gave such matters a thought in their lives?
Because, I think, from inside this enfolding heart the present day looks like a goblin. It does not matter what other name it goes by — one day the Ruskies, the next day the Terrorists — it only matters that it is today, and today is not yesterday, and yesterday is closer to what should have been.
You cannot touch your country, Duval said, but you can serve it.
The enfolding heart is what Freud called the death instinct, and that is why it has to kill.

___________
But what are we to do about this? Thanks for the tour, I guess, but so what?
I don't know. All I am pretty sure of is that, in the mind of the typical Republican the desire to bomb Iran is at least 4/5ths a desire that has nothing whatsoever to do with Iran. Iran is just a pissant military power that couldn't even beat Iraq and spends about the same on its military as Kuwait: less than 1/5th Saudi Arabia's budget.
The desire has to do with something else, and until we find a way to talk to that something else, we will not have peace.