(8:00PM EST – promoted by Nightprowlkitty)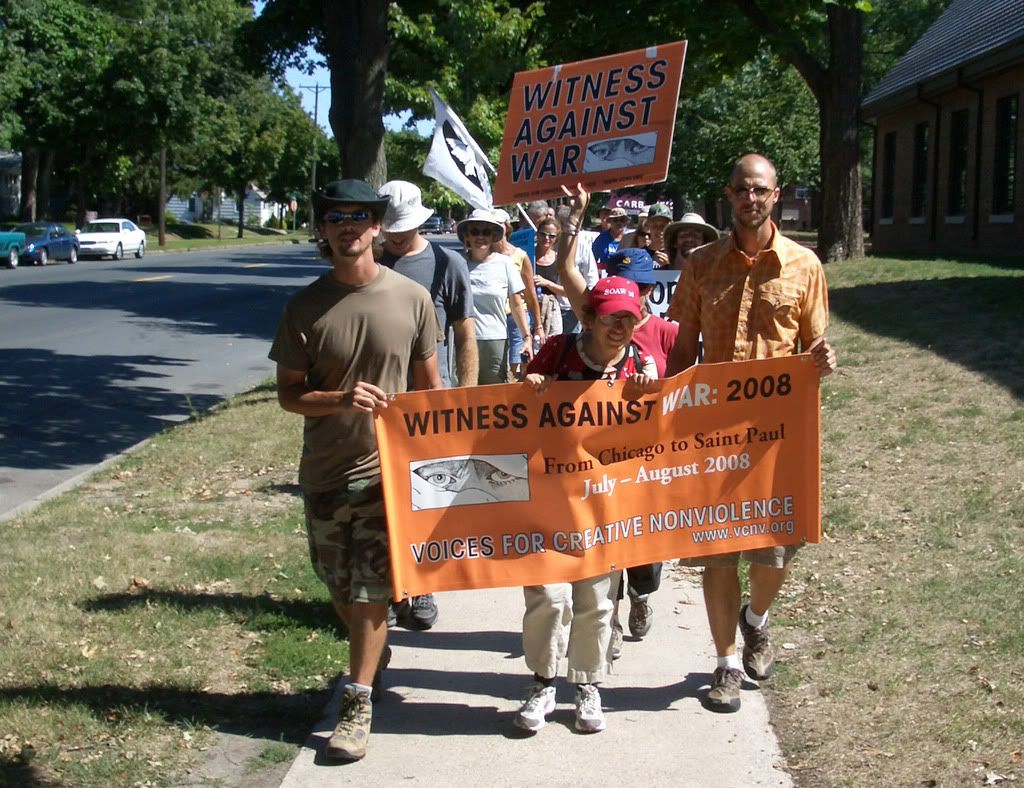 Witness Against War, a seven-week, 497-mile walk to promote peace and nonviolence, crossed its finish line Saturday in St. Paul, in time to greet delegates to the Republican national convention.
A delegation from the national Veterans for Peace convention, taking place in nearby Bloomington, joined the core group of walkers for the last 2.7-mile segment of the trek, which began in Chicago in mid-July.
Members of Code Pink and the Sisters of St. Joseph greeted the walkers and hosted a celebration at St. Joseph Church to mark the end of the journey.
Voice for Creative Non-violence organized the walk, and the full route and reports from along the way can be found on its website.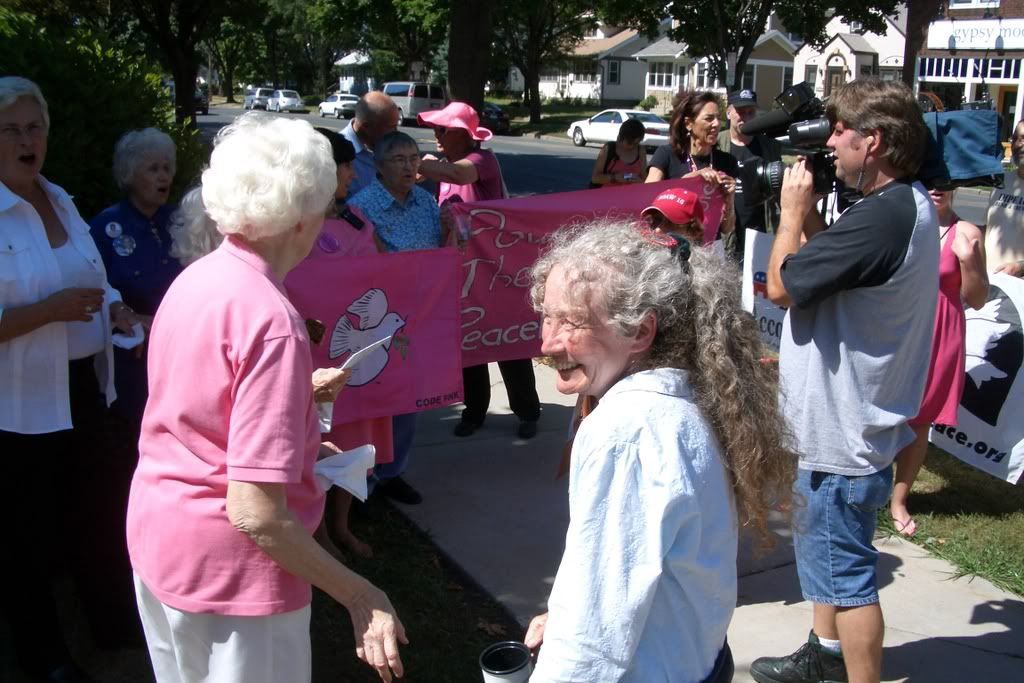 Kathy Kelly (pictured in foreground), a two-time Nobel Peace Prize nominee who is co-coordinator of Voices, was to visit the Veterans for Peace convention later Saturday. The walkers plan to link up with VFP and others during the GOP convention to call for an end to the war and occupation of Iraq.