(10 am – promoted by ek hornbeck)
Writing about the recent House vote against more Iraq war funding, The Nation notes that growing numbers of Democrats in Congress are finding it safer to vote to stop funding the endless war and occupation. Susannah Vila writes: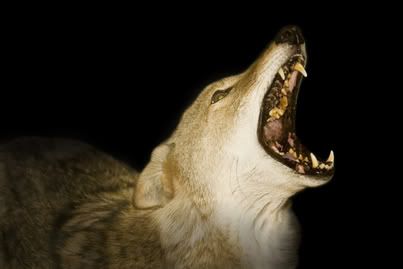 Since March 2006, eighty Democrats have switched to voting no on war funding, due in part to persistent lobbying by local constituents and peace groups. After voting for funding as recently as December, veteran Democrats like John Dingell and Dale Kildee changed their votes in response to pressure from United for Peace and Justice's Michigan Peace Action Chapter. "They are riding the wave," says UFPJ's Sue Udry of the additions to the nay camp. "Now it's safe to vote against the war. There had been pressure on them from their districts, but it had been building slowly. The grassroots peace movement has been hounding Congress for years, and finally it pushed them over." The lesson of the May 15 vote? "The strength of the peace movement is people's willingness to keep hounding."
The appropriations bill is coming back for a House vote soon, since $193-billion for the war was restored by the Senate. It will almost certainly pass the House this time; it failed last time not only because Dems voted no, but because many Repubs, mostly angry about procedural issues, voted "present" instead of aye. That's unlikely to happen again.
But last time around, while 147 Democrats were voting against more war spending, 85 Democrats in the House voted for the bill. If hounding works, these folks need to be hounded a lot more:
Jason Altmire, Brian Baird, John Barrow, Melissa Bean, Shelley Berkley, Howard Berman, Marion Berry, Sanford Bishop, Dan Boren, Rick Boucher, Allen Boyd, Nancy Boyda, Corrine Brown, Christopher Carney, Donald Cazayoux, Ben Chandler, James Clyburn, Jim Cooper, Jim Costa, Jerry Costello, Bud Cramer, Henry Cuellar, Lincoln Davis, Susan Davis, Artur Davis, Norman Dicks, Joe Donnelly, Chet Edwards, Brad Ellsworth, Rahm Emanuel,

Bob Etheridge, Bill Foster, Gabrielle Giffords, Charles Gonzalez, Bart Gordon, Gene Green, Baron Hill, Ruben Hinojosa, Tim Holden, Darlene Hooley, Steny Hoyer, William Jefferson, Paul Kanjorski, Ron Kind, Nicholas Lampson, Rick Larsen, Sander Levin, Daniel Lipinski, Tim Mahoney, Jim Marshall, Jim Matheson, Mike McIntyre, Charles Melancon, Harry Mitchell, Alan Mollohan, Dennis Moore, John Murtha, Solomon Ortiz, Collin Peterson, Earl Pomeroy, Silvestre Reyes, Ciro Rodriguez, Mike Ross,

Lucille Roybal-Allard, Dutch Ruppersberger, Tim Ryan, John Salazar, Stephanie Herseth Sandlin, Adam Schiff, Allyson Schwartz, David Scott, Joe Sestak, Brad Sherman, Heath Shuler, Ike Skelton, Adam Smith, Vic Snyder, Zachary Space, John Spratt, John Tanner, Gene Taylor, Mark Udall, Peter Visclosky, Timothy Walz, Charles Wilson.
These three Dems didn't vote last time: Diana DeGette, Kirsten Gillibrand, Bobby Rush. It wouldn't hurt to hound them a little, either. Here's the roll call.
Your representative is on a Memorial Day recess and probably back in the district until Tuesday. There's no better chance to tell him/her in person to vote to end the war. If you don't encounter your Congressperson over the weekend, call the office.
UFPJ has all sorts of information, resources and advice about how to have an impact. Here's the link.
And if your representative's name is not on the list of those who supported the war, maybe you'll find them here, among the 147 Democrats who voted no. There's no need to hound them, but a thank you would be nice:
Neil Abercrombie, Gary Ackerman, Thomas Allen, Robert Andrews, Michael Arcuri, Joe Baca, Tammy Baldwin, Xavier Becerra, Timothy Bishop, Earl Blumenauer, Leonard Boswell, Robert Brady, Bruce Braley, G.K. Butterfield, Lois Capps, Michael Capuano, Dennis Cardoza, Russ Carnahan, André Carson, Kathy Castor, Yvette Clarke, William Clay, Emanuel Cleaver, Steve Cohen, John Conyers, Joe Courtney, Joseph Crowley, Elijah Cummings, Danny Davis, Peter DeFazio, Rosa DeLauro, William Delahunt, John Dingell, Lloyd Doggett, Michael Doyle, Keith Ellison, Eliot Engel, Anna Eshoo, Sam Farr, Chaka Fattah, Bob Filner,

Barney Frank, Al Green, Raul Grijalva, Luis Gutierrez, John Hall, Phil Hare, Jane Harman, Alcee Hastings, Brian Higgins, Maurice Hinchey, Mazie Hirono, Paul Hodes, Chris Van Hollen, Rush Holt, Mike Honda, Jay Inslee, Steve Israel, Jesse Jackson, Sheila Jackson-Lee, Eddie Johnson, Hank Johnson, Stephanie Jones, Steve Kagen, Marcy Kaptur, Patrick Kennedy, Dale Kildee, Carolyn Kilpatrick, Ron Klein, Dennis Kucinich, James Langevin, John Larson, Barbara Lee, John Lewis, David Loebsack, Zoe Lofgren, Nita Lowey, Stephen Lynch, Carolyn Maloney, Edward Markey, Doris Matsui, Carolyn McCarthy,

Betty McCollum, Jim McDermott, James McGovern, Jerry McNerney, Michael McNulty, Kendrick Meek, Gregory Meeks, Michael Michaud, George Miller, Brad Miller, Gwen Moore, James Moran, Patrick Murphy, Christopher Murphy, Jerrold Nadler, Grace Napolitano, Richard Neal, James Oberstar, David Obey, John Olver, Frank Pallone, Bill Pascrell, Ed Pastor, Donald Payne, Nancy Pelosi, Ed Perlmutter, David Price, Nick Rahall, Charles Rangel, Laura Richardson, Steven Rothman, Loretta Sanchez, Linda Sanchez, John Sarbanes, Jan Schakowsky, Debbie Wasserman Schultz, Robert Scott, Jose Serrano, Carol Shea-Porter, Albio Sires, Louise Slaughter, Hilda Solis, Jackie Speier, Pete Stark, Bart Stupak, Betty Sutton, Ellen Tauscher, Bennie Thompson, Mike Thompson, John Tierney, Edolphus Towns, Niki Tsongas, Tom Udall, Nydia Velazquez, Maxine Waters, Diane Watson, Melvin Watt, Henry Waxman, Anthony Weiner, Peter Welch, Robert Wexler, Lynn Woolsey, David Wu, Al Wynn, John Yarmuth
This is not to suggest, by any means, that you shouldn't hound your represenative if he/she happens to be a Republican. By all means, hound away. A few may end up doing the right thing. But it's clear that if we're going to end this war, it's the Dems who are going to have to do it. That's who we should sic the hounds on.