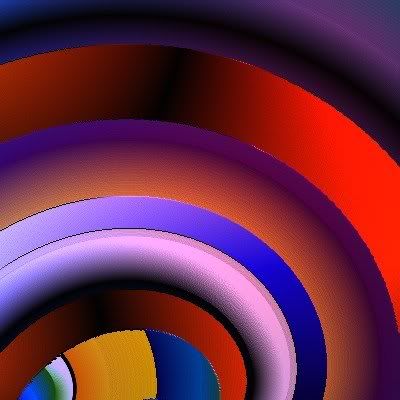 Tunnel
Shiny Objects
Words arrive

at the edge

of consciousness

searching for

meaning, rhythm

and grace
Visual emphasis

focuses

the mind

and heart

connecting

to the words

through what is seen

and what is not
Words are spilled

one life's blood

hoping a gatherer

happens to pass

this way
The thoughts

are moderately

decorated

into a shiny object

to attract

attention
–Robyn Elaine Serven

–May 29, 2008
Please join us on the inside to celebrate, venerate, regenerate and/or motivate our muses.
Yes, that is again new art. The words actually appeared in a couple of comments last month. It could be considered part two of what was published yesterday.
Hint about the art. One of my secret desires is to do art for science fiction.
Art moment?
Was Stonehenge a family mausoleum?
Animal news:
I continue to work on a difficult piece, which should appear later this evening…or afternoon, if you live further west.
◊ ◊ ◊
I hope you have something you would like us to see, hear, or read. You'll find an appreciative audience, although the responses may appear slowly. The sun is rising across the land.
Good morning. And be excellent to one another.