.
President Bush, did you authorize illegal domestic spying?
Yes



President Bush, did you authorize the leak of Valerie Plame's identity?
President Bush, did you authorize torture?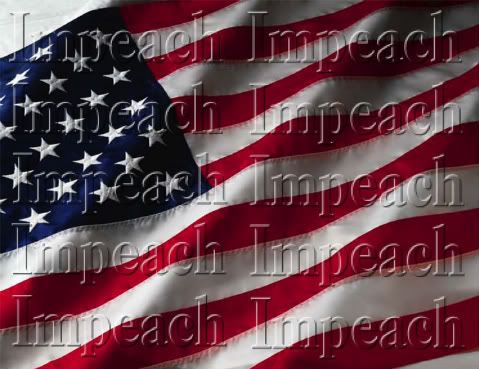 Courtesy of Time For Accountability
President Bush has admitted he authorized illegal domestic spying.
President Bush has admitted he authorized illegal "interrogation techniques."
Now Scott McClellan and Scooter Libby have stated for the record that Bush authorized the outing of a CIA counter terrorist network.
All three of these are indisputably high crimes and misdemeanors. Only the thinnest veneer of legal parsing stands between Bush and conviction. There has never been a more compelling case for prosecution of a President in the history of our country.
There has ever been a more bizarre convolution of justice than President Bush's political opponents… charged by law and oath to uphold the Constitution and the Rule of Law …actually shielding this admitted criminal President from prosecution.
There are explanations and excuses and expediencies…..But there is no longer any moral or rational reason not to bring impeachment proceedings. It is blatant cowardice to allow a criminal to occupy the office of the President of The United States. The momentous decision by Nancy Pelosi to not impeach under ANY circumstances is now ridiculous in the face of the evidence. It has rendered everything that America stands for into a tragic farce and a grave insult to the founders and all those who have died for this country.
All that is left to say is…… Shame on you Nancy Pelosi, shame on you Democratic Congress…everyday you do not prosecute is a day that you are as much traitors to our nation as those who have committed these crime right in front of your eyes.
This ongoing travesty must end.
IMPEACH NOW!