This is going to be a short essay because my purpose in writing it is to send you on your way to a web site that I think will touch your soul. Its a photographic exhibit, but its so much more than that.
The photographer is Gregory Colbert and here's how he describes his work:
In exploring the shared language and poetic sensibilities of all animals, I am working towards rediscovering the common ground that once existed when people lived in harmony with animals. The images depict a world that is without beginning or end, here or there, past or present.
The exhibit can be viewed at ashes and snow. I suggest you take a look and follow the "Enhanced Experience" (if your computer will allow it) to the "Explore" option. Your soul will thank you.
And just for a taste of what you'll find, here's an example of a photograph (but the experience of the web site goes way beyond just the pictures).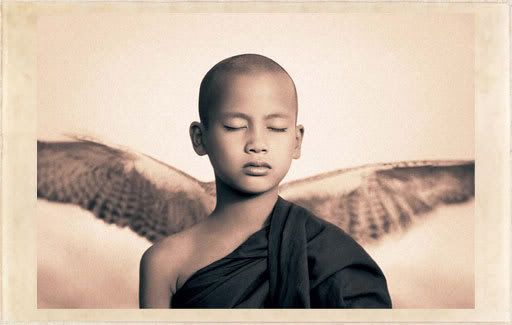 h/t to Nezua at The Unapologetic Mexican for this one!!!