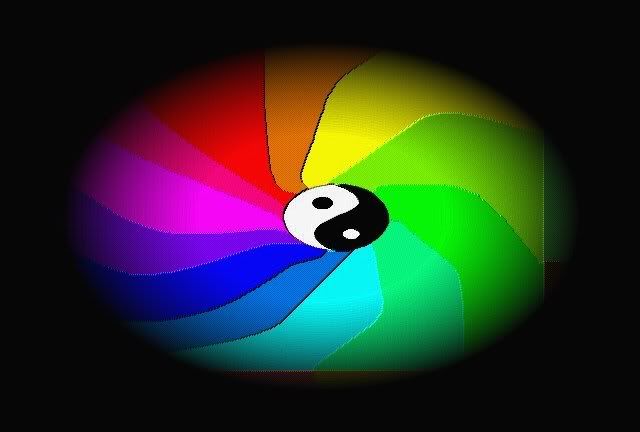 I'm not sure when I became aware of the idea. It's certainly not original. And it is so simple.
Life is not about becoming what one is destined to be. It's not even really about becoming who one is destined to be. It's about becoming who one wishes to be.
Or rather about becoming who one wishes to be while one is becoming someone even better, because there is surely never going to be a time when one reaches attains this particular vision. At least I can't see how that could ever be the case.
I remember growing up and being asked or (more probably) encouraged to be something. Be an athlete. Be a scientist. Be a good boy. Be a man.
It troubled me that so often I didn't know how to do those things…and wasn't really interested in learning how to be any of those.
Not that I am not a thing. I am. I'm a teacher. But being a teacher also allows one to experience being a who. Maybe when someone finds some thing that they enjoy doing, one can turn one's attention towards the "Who?" question. For me it was being a teacher.
Now I'm told I haven't been teaching, but rather have been engaging in indoctrination. What kind of a mind would think that?
For whatever reason "Who?" was a hard question for me. Always. Still is…in some ways.
I remember trying to explain to a former girlfriend that it was impossible for me to explain in worlds who I was deep, deep, deep down inside…even to myself. Part of it is that I may not have arrived there yet and part of it is that I haven't yet located the words to describe what I see. When she tried to force me to do so, it brought me to tears.
When I looked hard to discover who I am, I also saw who I have failed to be.
The thing about a human existence is that there are always other directions to look, new areas of oneself to be explored. If the roof is leaking in one room, it is very tempting to go inhabit another.
If there was nothing else about my life I wanted to share with my daughter, it was that.
Be who you want to be, who you desire to be.
At the time I was myself rather unaware about the process one must go through to who that was. I thought I knew, but it proved to be more complicated than that.
Does that mean I was a bad parent? A bad adult? A bad human being? Just because I was born in 1948?
Damn. If that was the case, what was the point of living this life? What was the point of doing what I have done? What was the point of being who I was? And what was the point of becoming the person I have become.
I understand I'm supposed to think I have some sense of huge entitlement. I'm not sure what I am supposed to think I am entitled to have, but I'm told it is there.
Alternate point of view: I've spent my life trying to make sure my daughter is entitled to a better life than I was.
Is that something to be excoriated for?
I've always hoped that my daughter understood that having not much was probably going to be a state of my life forever…and that I was truly sorry that meant she would not be able to have much either. I hoped that she would develop the same detachment from material things that I have. But I always thought that was up to her to figure out for herself. I was there to be a helping hand and a friendly ear. Because of the third person always present, that wasn't always possible. But I hoped.
After I began transition, we got a chance to be adults together and have done so on too rare a schedule as the years have passed. But I learned about her, both in those interactions and through what I have observed and heard second hand. I'm proud of her.
She told me she grew up to be a taoist, just like me. Since we never, ever talked about it in earlier that I can recall, I thought that was cool.
And I'm told she is very much like me in many other ways. It's hard for me to judge.
I'm curious as to how treating my daughter like a human being and spending my life teaching young people how to learn makes me a bad person. But I keep forgetting that I was born in 1948.
I'm sure that was my fault. According to someone somewhere.
I've been told I helped ruin the world for the generations that have followed. I think maybe it has something to do with the fact that I haven't convinced other people my age to listen to this transsexual women and change their ways and instantly undo all the wrongs perpetrated by all the past generations and simultaneously prevent the spread of unmitigated greed that broke out in the Ronnie Raygun years. Maybe it's because the current mouthpiece-in-chief for those past generations and their minions was born in 1946.
Young people don't understand the difference between 1946 and 1948.
Day and night, dude. Someone who doesn't understand that doesn't know how absurd talking about Boomers as an entity is.
But rationality has so often been left far behind.
The Lure of the Gold
Entitlement
Shouldn't entitlement

be an increasing function?
Should not our children

be entitled

to more freedom

liberty, joy

and happiness

than we were?
Shouldn't their children

if they have any

deserve still more?
Or do you speak

of material things?
Do you look to me

as the reason

you don't have more?
–Robyn Elaine Serven

–March 14, 2008