( – promoted by undercovercalico)
I started to write this awhile ago. I got halfway through my literary masterpiece of an introduction and my browser crashed, losing twenty minutes of a disconnected rambling attempt at connection framing that you'd probably be thankful you didn't have to wade through scratching your head wondering what the hell I was trying to say. So instead I'll try to be a little more focussed.
This essay is going to be very broad in some ways and very tightly focussed in other ways. It will be about many subjects, and at the same time about one subject. It'll cover a lot of ground, but later I'll quote extensively from one very wide ranging study that was conducted late last summer.
On The Bus's Docudharma Mission Statement opens with:
Passion, politics, poetry, prose and ponies. Silliness, snark and a serious effort to frame the future. A river of words, thought, philosophy and action that nourishes and transforms the political cultural and social landscape through which it passes. That is the spirit behind this "place".

In practice…write whatever the hell you want!
We get all of that in abundance here, as well as in the larger society that we all reflect.
Lacking concrete evidence to the contrary I think we're all humans here, each of us a mass of conflicting contradictions, as is the larger society we're all part of, although some of us I think might be reluctant to include some of the political leadership under the heading "human". I'll leave that one dangling there in case anyone else wants to pick up on it, and try to move on here, even though I'm not entirely sure where I'm going. But bear with me, if you will.
This mornings Docudharma front page encompasses Marks's discussion of the Iraq Occupation and media coverage, Robyn's wonderful poetry, news of the impending trial of Guantanamo Bay prisoners, GentillyGirl's essay about New Orleans, Tom writing of veterans issues, East Timor, Hillary Clinton's presidential bid, Zwoof's descriptions of life in China, tea, oranges, torture, doom, gloom, amnesia, metaphors and meta diaries, and even five thousand years of Persia. And by the time I get around to pushing the post button on this essay I'll bet there'll be a few more subjects out there.
Buhdy asked yesterday:
How do we prevent savagery from taking power again? How do we convince those who value civilization to come together and recognize savagery when we see it…too remain ever vigilant against it.

In other words, how do we join together to build a new form, one even more resistant to tyranny and savagery? Not just for our country, but for all of the humans on the planet?
We all try to find answers. We all try to make sense of the world. We all try in our own ways to help find a way out of the mess the world is quite obviously in.
But the world is always a mess. I think that's one of the characteristics of the nature of life.
It's messy. It sings, and dances, but it also farts and belches. It's beautiful. But it stinks. It's the medium we all live in and can't live without, but it also kills.
Arrrggh. My head hurts already. How's yours?
Sometimes I think we think we're a select group. The only ones seriously considering these kinds of questions. Well, "seriously" is rather subjective. Seriously subjective.
But we're not a select group, except insofar as we choose to come here and do what we do here. The whole society we live in grapples with these questions daily, and like us here everyone does it in their own way and from their own perspective. And there are others like us who try to pull all the disconnected connections together into a coherent picture.
Last August 2007, World Public Opinion dot Org conducted a very comprehensive study of virtually all public domain polls of American attitudes on foreign policy and the directions and consequences of America's role in the world conducted in recent years, and surprising or not, their study does reveal a coherent, complex, and subtle order in the pattern of majority US opinion on the US role in the world.
There is connectedness in the disconnections apparently.
Help me find it.
The rest of this is quoted links with summaries from World Public Opinion dot Org's "Comprehensive Analysis of Polls Reveals Americans' Attitudes on US Role in the World":
This digest also provides a kind of road map or framework for some of the digests of US opinion that have already been posted on WorldPublicOpinion.org dealing with numerous specific topics ranging from climate change to US relations with Russia.

Below is a summary of the main findings of the analysis with links to those sections of the digest where the poll findings are examined.

General International Engagement

A very strong majority supports US engagement in the world and rejects the idea that the US should take a more isolationist stance. However strong and growing majorities show dissatisfaction with key aspects of the current US role in the world and see it as destabilizing. A majority supports US military bases on the soil of traditional US allies, though support for US military presence in the Middle East has become quite soft.

A large majority is opposed to the way it perceives the US playing the role of hegemon or dominant world leader. Americans express surprisingly modest concern for preserving the US role as the sole superpower.

Multilateral Cooperation and International Institutions

A very strong majority favors a US role in the world that puts a greater emphasis on US participation in multilateral efforts to deal with international problems and on a cooperative approach wherein the US is quite attentive to the views of other countries, not just US interests. Very strong majorities favor the US working through international institutions (especially the United Nations) and support making international institutions more powerful. Strong majorities favor international law and strengthening international judicial institutions. Americans support US participation in collective security structures and are reluctant to use military force except as part of multilateral efforts. A large majority favors the US using multilateral approaches for dealing with terrorism, addressing international environmental issues, and giving aid for economic development.

Altruism, the Global Interest, and the National Interest

A large majority of Americans feel that US foreign policy should at times serve altruistic purposes independent of US national interests. Americans also feel that US foreign policy should be oriented to the global interest not just the national interest and are highly responsive to arguments that serving the global interest ultimately serves the national interest. Americans show substantial concern for global conditions in a wide range of areas.

Concerns US is Doing Disproportionate Amount Internationally

Support for US international engagement is dampened and obscured by widespread feelings that the US is doing more than its fair share in efforts to address international problems relative to other countries, and spending too much on international programs relative to domestic programs. However, in many cases this attitude seems to rest on substantial overestimations of the levels of US contributions relative to other countries and international spending as a portion of the federal budget. Asked to set their own preferred levels for foreign aid, most Americans usually set them higher than the actual levels.

Americans' Assessments of World Public Opinion on the United States

Large majorities believe that the US is viewed negatively by people in other countries and see this as derived primarily from the current US foreign policy not American values. Most see goodwill towards the United States as important for US national security. Most Americans believe that people around the world are growing more afraid that the US will use force against them and that this diminishes US national security and increases the likelihood that countries will pursue WMDs.

Promoting Democracy and Human Rights

Americans have complex attitudes about the idea of promoting democracy. A majority thinks that promoting democracy should be a goal of US foreign policy. However there is a reluctance to make democracy promotion a central theme in US foreign policy and an opposition to using military force or the threat of military force to that end. At the same time Americans do feel a moral obligation to promote democracy and there is substantial support for cooperative methods for promoting democracy and for working through the United Nations. A modest majority favors promoting democracy in friendly authoritarian countries even if it may lead to unfriendly governments; large majorities do favor putting diplomatic and public pressure on governments to respect human rights.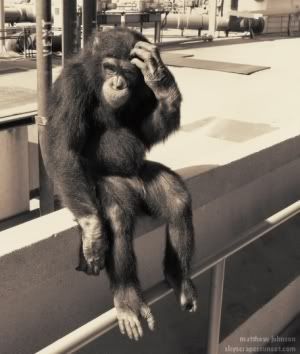 Now I'm completely confused. A hundred billion stars in the galaxy with planets around who knows how many of them, and I had to pick this one? I haven't got a clue where I was going with this essay called life that I started and don't know how to finish.
Maybe some of you can remind me?