on saturdays in leiden, the vendors fill the streets with their carts and tents of clothes and food and olibolo (did NOT spell that right) balls for Sinterklaas… middle eastern scarves, heavy wheels of cheese, african carvings, and books. people here love books.
i found this slim volume of poems by John Smith (?) at one of those carts. a book in english and i liked the subject… so i bought it. and, after reading, thought some of the poems might generate discussion, as love tends to do.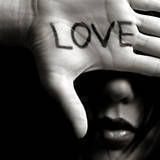 from 1952 and "The Dark Side of Love" . . .
A MINOR EMOTION
First and Last: 1

Man, coming first to woman

and finding her fair

Might, looking in her eyes, discover

How soon he will despair

Of finding that way back again

From her enchanted lair,

Made captive by such simple things

As eyes, as lips, as hair
Estrangement: 2

Turning, I found you gone

Who had been always there.

How can you know that I

Plunged into such despair

Have since that sullen day

Searched for you everywhere?
Since you have never moved

How can I hope to find

That place where you are gone?

I who am grown so blind

How may trace the way

Back to your heart and mind?
____________________________________________
what i liked about these poems, the whole book in fact, was the simplicity of his despair and his glorified memories. it seems honest to me. sad and romantic. and women, for some reason, love to know this power over a man.
the best thing about this collection, for me, is its name… The Dark Side of Love.
so, what's in your heart… and i know you want to rec the pony party, but DON't do IT! and remember to be excellent to each other… when love hasn't got you twisted up and in despair, that is. but sometimes it just feels good to feel bad… what can i say.