In China, even if you are a one in a million kind of guy…………there are still a thousand of you.
The other day I wrote a piece that talked a little bit about my general disdain for the complex organisms we know as "Human Beings." I don't want to leave the wrong impression, there are plenty of humans I do like.I have nothing specifically against the majority of humans, you understand. And of course, I judge each individual on their own merits. It is just that people who are aggressively normal don't interest me much. But I strive mightily not to discriminate against them, to treat them differently. There is nothing inherently bad about being normal. Some of my best friends are normal.
I just …um…can't think of their names right now…..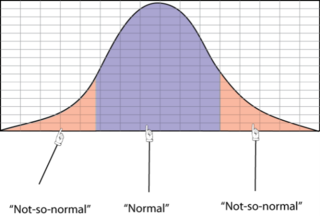 Really I have met very few humans who actually actively repulse me. And almost all of those were in San Diego. As I said in my other piece, the majority of humans are good folks who just want to fit in, lead a nice quite respectable life and if left to their own devices, will do the right thing just about every time unless there are large sums of money involved. My problem with normal people really isn't about the people….I think it is more about what people have been told is normal. And I think it is also that people set the standards for normalcy too low.
Maybe if THIS was our normal reality, I would have less disdain for humans as a whole.

via videosift.com
But I think my Inner Brando (wadda ya got?) will always reject normalcy to some degree, again nothing against normal people, I just enjoy a bit more stimulation, a bit more excitement…..maybe innovation is the right word, or creativity.
Heck just statistically you figure that there have to be big bunches of the kind of human that I enjoy. After all there are nearly seven fucking BILLION of them/us! Every second of every day, five people are born and two die. The numbers are truly staggering.
To paraphrase Steven Wright, people say it's a small world….but I wouldn't want to paint it.
Everyday somebody has to make breakfast for 6,635,782,000 people. Just the number of socks lost in the laundry everyday is amazing. Can you imagine the mass, can you imagine how big the pile of lost socks would be if we found them all and for some unknown reason put them in a big pile in Red Square or Dubuque? And speaking of big piles….6,635,782,000 people also 'visit the restroom' everyday.
I mean….yuck!
OTOH


via videosift.com
And that's just in Paris!
(which of course is how we got into this mess in the first place!)
Random facts from Harpers Index
Number of centenarians that the U.S. census counted in 2000: 50,7401

Projected number it will count in 2050: 1,149,5001

Percentage change since 1992 in the number of civil wars worldwide claiming more than a thousand lives: ?801

Chance that a nation lacking resource wealth will have a civil war in any given five-year span: 1 in 1001

Chance that a nation with resource wealth will: 1 in 51

Number of weapons that have been turned into tools for African farmers by a British nonprofit since 2001: 2,2001

Number of farm implements that a rocket launcher yields: 5

Amount by which Americans' total spending last year exceeded their earnings: $41,600,000,000

Estimated number of Marshmallow Peeps that will be consumed around Easter this month: 800,000,000

Estimated number of hot dogs that will be eaten in the United States over the Fourth of July weekend: 150,000,000

Average percentage of its food that an American household wastes: 14

Minimum number of shopping carts that went missing from L.A.-area stores last year: 6,220,000

Year by which humans will "be having sex with robots," according to the head of the European Robotics Research Network: 2011

Chance that a British veterinarian says he or she has treated a drunk dog: 1 in 4
Since I am tossing statistics around like horseshoes…..Lots of people seem to break things down in some similar fashion to this: 30% conservative, 40% middle of the road, 30% liberal, etc. Well….the % of humans I am most interested in and enamored of are the 10% and the 1%! Note: These figures….like 78% of all statistics used in conversations everyday…..are completely made up!
I like the 10% who are weird. The rebels, the free thinkers, the odd, the strange the unconventional, the ones who are 'off' a bit.
And I particularly like the 1%…..the mutants.
Though still, being somewhat of a recluse or a hermit or loner…..I like the 1% in theory, not necessarily in my living room.
These are the folks that in spite of all the odds, in spite of all the resistance, in spite of all the strange looks they get walking down the street, in spite of all the shunning and ostracizing and rebukes and cries to straighten up and fly right….don't. Who instead stick to their guns and have the courage and faith in themselves and their convictions that force/allow them to live outside of 'normality.'
The freaks and mutants who are ALWAYS the folks who come up with the ideas that change the world.
In spite of all the sheepdogs who are constantly telling them to get back in the herd. In spite of the wolves who hunt down anyone who is different and choose to live outside the pack.
The artists, the inventors, the poets and the dreamers who….unbeknownst to most of the rest of the world, come up with the brilliant stuff that truly moves humanity forward. Even though their ideas and creations make take years if not lifetimes to actually be co-opted by others and over into the mainstream at long last.
Especially people who aren't afraid to experiment and be unconventional…and the people who aren't afraid to admit they don't know how to end essays.
.
.
PS, I think that it is incumbent upon all of us to stretch the limits of normalcy, to make individual expression of our inner selves, our inner mutant more socially and culturally acceptable. I think the last frontier of freedom will be the abolishing of the human impulse to demand conformity. The only reason, imo, conformity is valued is to make society 'stable,' and to make other humans feel less insecure about expressing their own mutant tendencies. In other words, we all owe it to the world to let our freak flag fly! Especially after the last seven years of enforced conformity.