One of the top ten Bash Democrats Constructions is ….The Democrats don't stand for anything.
THE top problem with being a progressive is…..Wtf is a Progressive.
So as the Mainstream Democrats sail off once again to Never Never get elected Land and leave their base behind…it has become obvious that We The People have to take it upon ourselves to bring about the changes we want to see.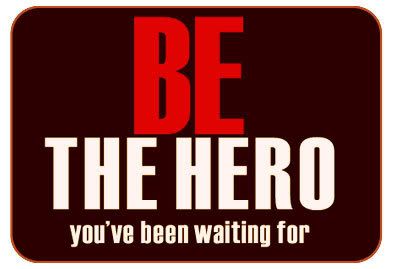 In order to do that, the first step is to define who WE are. Of course we cannot describe who we are, because Progressivism is an idea, a way of thinking that cuts across all demographic boundaries. There are progressives of every description….and that is around the world, as well, not just in America.
No, Progressivism is an idea, a world view, a philosophy. So Progressivism can only be described by what it stands for, by what it wants, by what WE want….this world and our nation to be.
In the comments to my recent essay The Big Picture Vol. 1 many folks pointed out that before we can move forward as Progressives we need a manifesto as an organizing principle to define us and to rally around. Go ahead and click that link and scroll down a bit for a list and links to notable manifestos of the past, and some present ones. The list starts with the Declaration of Independence. If I wanted to get grandiose I could say that a new Declaration of Independence is indeed what we need. I think it is safe to say that whatever we end up with as a Progressive Manifesto….enacting it would indeed be revolutionary.
I thought first of writing some poor effort myself and putting it up for criticism and wiki-ing and additions and modifications. But then I realized that the way to go about it was a method more true to the progressive ideal. To have ALL of us writing it from the get go. To have as much input as possible and then start a winnowing effort to get us down to a VERY basic statement….a true distillation. From there we can expand again and add detail as needed so non-Progressives can understand in a deeper fashion, and also add any neato flowery language we want, hahaha.
So here is the idea. We start out with as many folks as possible (This Means YOU!) submitting lists of THEIR top priorities, then through discussion and simple collation (taking the items that appear in the most list and moving them to the top of the discussion agenda) we start to distill. We take as many rounds of distillation as needed until we get down to something that we are reasonably agreed upon. Voila, a manifesto.
This is exactly the kind of long term worthwhile project that gets lost and forgotten at DK in the spray of the firehose. Here we can make it a blog wide long term project, and take our time and hone it well. And THEN submit it over there to get lots of eyeballs, MORE comments and suggestions….and go to the next round of refining. I'll be putting up a short essay on DK and other sites letting them know what we are up to so no one is excluded and we get the maximum input possible.
Getting started: Since this is the pre-pre-manifeto, lol….this is the time and place to talk about the general idea, the general form (important!) and to discuss all the meta-implications etc. I would also urge everyone again to read kid oakland's piece on where we are right now. We ARE truly at a crossroads and ready to enter a new era. We can help to shape that through this effort.
There are two general categories that very much intertwine and overlap, Principles…..and Issues. How to deal with these two categories is something we need to discuss too, as far as form especially. To get us all started here are some lists I have found, one dealing more with principles…one more with issues. And I will add some of my own as well.
Individual liberty – self-determination.
Equality before the law, and equality of opportunity.
The consent of the governed.
The rule of law under a social contract (the Constitution).
Better ten guilty men go free than one innocent man go to jail.
Innocent until proven guilty.
Separation of powers among legislative, executive, and judicial branches.
Freedom and independence of the press.
Government transparency, for a well-informed citizenry.
Open, fair elections for lawmakers.
Accountability to the citizens for political power and economic power alike.
Clear limits on the powers of government officials.
TheRef has one too, nicely tongue in cheek.
# Broad-based increase in taxes, equitable redistribution of the tax burden to all people / corporations.
# Defunding the troops in Iraq.
# Complete, immediate, unconditional withdrawal from Iraq.
# Abolishment of the current health care system and substitution of a single-payer, government provided health care system for everyone.
# Continuation of the current social security system.
# Registration / control of guns.
# Empathy for illegal aliens currently in the country.
# Discontinuance of spying on Americans without a court order.
# Truthfulness in government, political and corporate leaders.
# Rebuilding of our international relationships; political, economic, trade, cultural, etc.
# Public funding of elections.
# Non-ideological, secular judges for the Courts.
# Term limits for all elected offices.
# Shorter election cycles, primary seasons.
# Equal rights, under the Constitution, to all.
# A home for every individual.
# Freedom from hunger.
# An education (to the heights of one's desires and ability) for everyone.
# Opportunity for each to attain his/her dreams.
# A livable environment for ourselves and all succeeding generations.
# A boy named Dick, a girl named Jane and a dog named Spot for every home.
(for the record, I would go with Fido)
My List, partial, of course.
Climate Change needs to be the paradigm for all planning.
Which leads to, the immediate need for a program akin to the Space Program of JFK to develop Alternative Energy and severely reduce dependence on foreign oil and oil in general.
Which leads to ending the war in Iraq so we have money to spend on that program. (just think what we could have done with the Trillion dollars spent to get control of Iraqi oil!)
Which leads to Alternative Energy as a National Defense issue.
Public Financing of Elections…….an absolute , imo.
Voting and election reform; paper trails etc.
Transparency in government ….and transparency in the transparency process. A citizen oversight committee? Combined with/started as….
A Truth and Justice-like commission to investigate the excesses of the Bush Administration, and government in general.
Lobbyist reform.
Health Care reform.
Education reform. Including reforming financing for college education.
As I say, a partial list. All of us I think see the need for the Netroots to do a better job organizing using the tools we have. Armando is talking about what the Netroots can and should be, aek has just put up a VERY worthy essay on the overall process, ANKOSS is talking about fighting corporatism. I think we all feel it, I think we all are realizing the need for a deep and fundamental change in the way things are done….and I think we all see the Net as a HUGE tool in STARTING to accomplish the changes we all want to see, the changes we all know we need.
Use whatever form or format is comfortable for you, and remember we also need to talk about HOW to do this and the process itself, etc.
It is a long journey!
Let's get started!
UPDATE:
In a couple of days I will publish again on this….get YOUR list together for that essay!!!