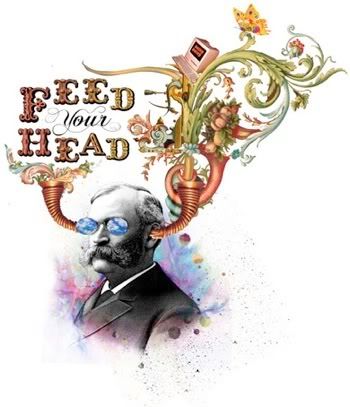 Since I have found myself in the midst of such brilliant people such as yourselves here at DD, I would like to take a few moments of your time to share with you some  excellent ways to improve and strengthen the most important muscle in our bodies-the brain.  While at the same time curbing depression, better bodily function, and improving immune system responses.  I feel it is just as important to feed your brain through certain amino acids and nutrients  for better neuro-transmitter synopses as reading is to learning.
Since I feel the need to do both just to keep up with this group and my general over-all need to contribute something to the community I offer you my findings on my search to increase the brain-power/thinking capacity.
Healthy Neurotransmitters
While nerve cells may be the "building blocks" of the brain, how they communicate with each other determines our behavior. Nerve cells, or neurons, "talk" with each other by sending out chemicals called neurotransmitters. Acting as messengers, these neurotransmitters carry important messages from cell to cell. Nerve cells don't actually touch each other, but instead are separated by a "gap" called a synapse. Within each nerve cell are tiny packets of neurotransmitters that when released, bridge the gap and carry a message to a neighboring cell, called the target cell. The neurotransmitters create changes in the target cell that transform it from being a target cell to a cell that is now ready to send the message it received to yet another cell.

A target cell must receive messages from numerous cells simultaneously before it is induced to change. This is how information is transferred throughout the nervous system.
Taken from NeuroScience Research Center
I'm sure most of you already know this, but a good refresher course never hurt anybody, right?
Amino Acid Neurotransmitters
From David G. Nicholls
Department of Pharmacology and Neuroscience, University of Dundee, Dundee, Scotland; and Cerebrovascular and Neuroscience Research Institute, Brigham and Women's Hospital, Boston, Massachusetts
Amino acids are the most abundant neurotransmitters in the brain. Nichols suggested: "amino acids synapses exceed those of all the other neurotransmitters combined…amino acids are responsible for almost all the fast signaling between neurons, leaving predominantly modulatory roles for the other transmitters." If you're not eating food that provide you with necessary amino acid to stimulate the brain, you can always opt to take amino acid supplements, which are better than not taking anything at all. Your health should be your top priority and it is important to maintain that in the best way possible.
A free-form Amino Acid Complex seems to be the best bet when it comes to dosage and for efficient absorption and uptake.  I'm sure there are many other great supplements available, this is the one I happen to be interested in.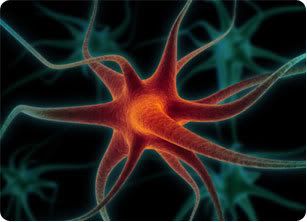 Serotonin is similar to catecholamines. It is made from the amino acid, tryptophan. Serotonin is converted to melatonin in the pineal gland. Tryptophan, derived from food, is transported to the brain to make the neurotransmitter serotonin.  At the appropriate place inside a brain cell, two enzymes and vitamin B6 transform tryptophan to serotonin.  Serotonin is then transferred to the sending end of the neuron (the terminal bouton of the axon), where it is used as a molecular messenger to carry information across the synapse to the receiving neuron. The serotonin synthesis equation is:

STEP 1. Tryptophan—-> 5-Hydroxytryptophan

STEP 2. 5-Hydroxytryptophan (5HT)—-> Serotonin
However, you cannot buy trytophan supplements in the US, food sources include brown rice, cottage cheese, meat, turkey, peanuts, and soy protein. The precursor between tryptophane and serotonin is of course 5-HTP, which is widely available, and is an excellent resource.  I find the purest form to be the most available for uptake here.
Small amounts of 5-HTP, as well as serotonin, are found in food sources, including bananas, tomatoes, plums, avocados, eggplant, walnuts and pineapples.
Of course those whom take anti-depressants should ALWAYS consult with their physicians before taking any supplement, especially those supplements which interact with brain activity.  Research any supplement BEFORE taking it and read the label, try to stay away from any additional ingredients or fillers unnecessarily added to avoid problems with absorption. 
Because these times call for extraordinary measures, we must rise to the challenge to save our planet, our country, and our government.  WE must start with ourselves.  I take this challenge seriously and I am willing to better my mind, and I thank all of you for your contributions to this end.
This is the first of two essays I will submit to you on this subject, I will try and get the next essay up by next Sunday-about the same time next week.