Welcome to The Breakfast Club! We're a disorganized group of rebel lefties who hang out and chat if and when we're not too hungover we've been bailed out we're not too exhausted from last night's (CENSORED) the caffeine kicks in. Join us every weekday morning at 9am (ET) and weekend morning at 10:00am (ET) (or whenever we get around to it) to talk about current news and our boring lives and to make fun of LaEscapee! If we are ever running late, it's PhilJD's fault.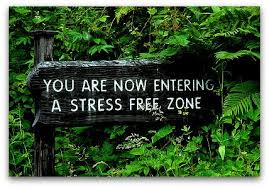 This Day in History
On this date in 1963, President John F. Kennedy is assassinated and Texas Gov. John Connally is seriously wounded during a motorcade in Dallas. Suspect Lee Harvey Oswald is arrested. Lyndon B. Johnson becomes America's 36th president.
Breakfast Tunes
Something to Think about over
Coffee

Prozac
Learning is not attained by chance, it must be sought for with ardor and diligence.
Breakfast Blogs
Ethical Storm Clouds Continue to Darken the Door of the Supreme Court Charles P. Pierce, Esquire Politics
The Curiosity of Norm Pattis' Third January 6 Client's Delayed Arrest emptywheel aka Marcy Wheeler, emptywheel
War for Ukraine Day 271: Just a Brief Update On the Day of Dignity and Freedom Adam L. Silverman, Balloon Juice
A Hero Emerges Batty Cracker, Balloon Juice
Freedom and Safety: Women Are No Longer Free WaterGirl, Balloon Juice
Elon Musk must be stopped! If Twitter is to be a true "town square," it's time to socialize it Amanda Marcotte, Salon
Is "we're tired of losing" enough? digby aka Heather Digby Parton, Digby's Hullabaloo
For ye have the truthiness always with you Tom Sullivan, Digby's Hullabaloo
ThielBank runs out of suckers Scott Lemieux, Lawyers, Guns, & Money
Why did it take so long for "analytics" to have an impact on the multi-billion dollar world of professional sports? Paul Campos, Lawyers, Guns & Money
Erik Visits an American Grave, Part 1,242 Erik Loomis, Lawyers, Guns & Money
REPUBLICANS SOUND LIKE STOCHASTIC TERRORISTS EVEN WHEN THEY'RE (APPARENTLY) NOT TRYING TOREPUBLICANS SOUND LIKE STOCHASTIC TERRORISTS EVEN WHEN THEY'RE (APPARENTLY) NOT TRYING TO Steve M., No More Mister Nice Blog
Wingnuts Grip Kevin McCarthy's Balls As He Vows To Boot Reps. Schiff, Swalwell, And Omar From Committees Liz Dye, Wonkette
Some Sunday Show BS With Mike Pence (And Also Some Paul Ryan Too!) Michael Mora, Wonkette
Wholesome Christian Hate Group Wants FDA To De-Approve Abortion Pill Robyn Pennacchia, Wonkette
Colorado Springs Shooting Comes As Right-Wing Escalating War On LGBTQ People, Probably A Coincidence Stephen Robinson, Wonkette