Welcome to The Breakfast Club! We're a disorganized group of rebel lefties who hang out and chat if and when we're not too hungover we've been bailed out we're not too exhausted from last night's (CENSORED) the caffeine kicks in. Join us every weekday morning at 9am (ET) and weekend morning at 10:00am (ET) (or whenever we get around to it) to talk about current news and our boring lives and to make fun of LaEscapee! If we are ever running late, it's PhilJD's fault.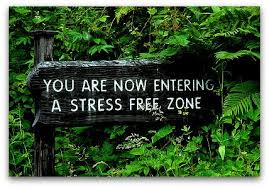 This Day in History
Germans dance on top of Berlin Wall as communism crumbles in Eastern Europe; Nazis target Jews during 'Kristallnacht'; A massive blackout hits the Northeast; Poet Dylan Thomas and Actor Art Carney die.
Breakfast Tunes
Something to Think about over
Coffee

Prozac
Respect for another man's opinion is worthy. It is the realization that any opinion is valuable, for it is the sign of a rational being.
Breakfast Blogs
The Deeply Weird Vibes of American Democracy Grinding Away into History Charles P. Pierce, Esquire Politics
Head of Republican Party Attempts to Stave Off Multiple Indictments by Announcing Candidacy Early emptywheel aka Marcy Wheeler, emptywheel
War for Ukraine Day 258: A Brief Update Tonight Adam L. Silverman, Balloon Juice.
About that vote count digby aka Heather Digby Parton, Digby's Hullabaloo
Living our future history Tom Sullivan, Digby's Hullabaloo
Senator Wyden Asks State Dept. To Explain Why It's Handing Out 'Unfettered' Access To Americans' Passport Data Tim Cushing, Techdirt
Justices Consider Case with Potentially Major Fallout for Corporations in the Courts Elura Nanos, Law & Crime
Special Master Sets Aggressive Schedule as Mar-a-Lago Document Dispute Between Trump and DOJ Heads for December Clash Colin Kalmbacher, Law & Crime
Trump Appeals 'Overly Broad, Overreaching, and Unenforceable' Order Putting His Business Empire Under Court Monitoring Adam Klasfeld, Law & Crime
Federal Judge Refuses to Throw Out Dominion's Lawsuit Against Pro-Trump Network OAN Marisa Sarnoff, Law & Crime
You ain't in Jersey anymore Scott Lemieux, Lawyers, Guns & Money
What's at stake Paul Campos, Lawyers, Guns & Money
Erik Visits an American Grave, Part 1,233 Erik Loomis, Lawyers, Guns & Money
MY UNPOPULAR OPINION: KEVIN McCARTHY IS NOT STUPID Steve M., No More Mister Nice Blog
Pennsylvania GOP, Court Demand Counties Finish Counting Ballots Before They're Allowed To Start Liz Dye, Wonkette
When Just About Everyone Decided 'Burning Rivers' Was *Bad* Erik Loomis, Wonkette
MyPillow Guy Running Crimestoppers Desk For Election Day, Democracy Is Under Control Evan Hurst, Wonkette
Hollywood's Worst Chris Endorses LA's Worst Mayoral Candidate Robyn Pennacchia, Wonkette
Joe Biden Shamelessly Tells Voters What Republicans Promise To Do To Social Security Doktor Zoom, Wonkette