Welcome to The Breakfast Club! We're a disorganized group of rebel lefties who hang out and chat if and when we're not too hungover we've been bailed out we're not too exhausted from last night's (CENSORED) the caffeine kicks in. Join us every weekday morning at 9am (ET) and weekend morning at 10:00am (ET) (or whenever we get around to it) to talk about current news and our boring lives and to make fun of LaEscapee! If we are ever running late, it's PhilJD's fault.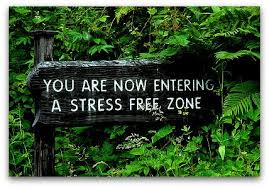 This Day in History
President Richard Nixon says 'I am not a crook'; Elizabeth I becomes Queen of England; Suez Canal opens; Congress holds first DC session; Sculptor Auguste Rodin dies; Film director Martin Scorsese born.
Breakfast Tunes
Something to Think about over
Coffee

Prozac
People come into your lives who you have a good time with, and time goes by and you still have a good time with them and you do stupid stuff with them. To me, that's life.
Breakfast Blogs
A Trump Judge Just Opened Up a Portal to Conservative Legal Wonderland Charles P. Pierce, Esquire Politics
"An Entire Universe of Malfeasance, Corruption, and Depravity:" Joel Greenberg Promotes the Value of His Snitching emptywheel aka Marcy Wheeler, emptywheel
War for Ukraine Day 266: Clarity and Clarification Arrived With the Dawn Adam L. Silverman, Balloon Juice
Excellent Reads: Yes, Twitter Will Be Missed If We Lose It Anne Laurie, Balloon Juice
You Come at the King, You Best Not Miss mistermix, Balloon Juice
Trump's announcement proves it, again: Republicans aren't tough — they're a bunch of weenies Amanda Marcotte, Salon
Trump's soporific announcement speech digby aka Heather Digby Parton, Digby's Hullabaloo
If at first MAGAs don't secede…. Tom Sullivan, Digby's Hullabaloo
Immunity Denied To Deputies Who Tried To Turn Muscular Dystrophy Into Reasonable Suspicion Tim Cushing, Techdirt
Elon's Big Moneymaker Plan… Doesn't Appear To Be Paying Off Mike Masnick, Techdirt
Legal Efforts to Disqualify Trump from Holding Office Again Intensify After He Announces 2024 Presidential Campaign Elura Nanos, Law & Crime
DOJ Taps Former Scalia Clerk to Help in Mar-a-Lago Document Dispute as Case Heads to Court of Appeals Colin Kalmbacher, Law & Crime
Be careful about traveling to Republican states if you can get pregnant Scott Lemieux, Lawyers, Guns & Money
Can the Florida Democratic Party Be Fixed? Erik Loomis, Lawyers, Guns & Money
Hostage video Paul Campos, Lawyers, Guns & Money
For the Record: Miller Bringing Back the "China Virus" Yastreblyansky, The Rectification of Names
ADD GISELE FETTERMAN TO THE RIGHT'S LIST OF FEMALE OBJECTS OF HATE Steve M., No More Mister Nice Blog
Elon Musk Wants Twitter Engineers To Go 'Hardcore' Liz Dye, Wonkette
Matt Walsh Having Heart Palpitations Because US Men's Soccer Team Doing Gay Rainbow Flag Thingie Evan Hurst, Wonkette
Georgia Judge Bans Abortion Ban Doktor Zoom, Wonkette