Welcome to The Breakfast Club! We're a disorganized group of rebel lefties who hang out and chat if and when we're not too hungover we've been bailed out we're not too exhausted from last night's (CENSORED) the caffeine kicks in. Join us every weekday morning at 9am (ET) and weekend morning at 10:00am (ET) (or whenever we get around to it) to talk about current news and our boring lives and to make fun of LaEscapee! If we are ever running late, it's PhilJD's fault.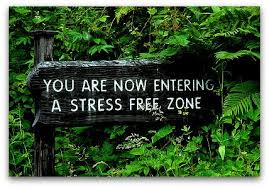 This Day in History
First victim dies in post-Sept. 11th anthrax scare; VP candidates spar over JFK; The Beatles release 'Love Me Do'; 'Monty Python' premieres; Baseball's Barry Bonds tops single-season runs record.
Breakfast Tunes
Loretta Lynn (April 14, 1932 – October 4, 2022)
Something to Think about over
Coffee

Prozac
We just want to be remembered before something is set in stone.
Breakfast Blogs
Why a Nuclear Arsenal and the Stench of Desperation Do Not Pair Well Charles P. Pierce, Esquire Politics
How Trump's SCOTUS Appeal Shows Why He's Got a Weaker Legal Argument than a [Former] Gitmo Detainee emptywheel aka Marcy Wheeler, emptywheel
Elon's Lawyers Got Through His Thick Skull mistermix, Balloon Juice
A breath of fresh air.digby aka Heather Digby Parton, Digby's Hullabaloo
Mr. Onion goes to Washington Tom Sullivan, Digby's Hullabaloo
Supreme Court Takes Section 230 Cases… Just Not The Ones We Were Expecting Mike Masnick, Techdirt
Laura Loomer Loses Again; Appeals Court Affirms $124,000 Legal Fee Judgment In Bogus Lawsuit Over Twitter Ban Tim Cushing, Techdirt
First Amendment Experts Dismiss Trump's 'Absurd,' 'Frivolous,' and 'Bizarre' Defamation Lawsuit Against CNN Colin Kalmbacher, Law & Crime
Ninth Circuit Orders Trump to Mediate with Stormy Daniels Over Defamation Lawsuit Appellate Fees Meghann Cuniff, Law & Crime
Trump Takes Mar-a-Lago Docs Case to SCOTUS, Claims DOJ Wants to 'Pin Some Offense on Him' Despite Giving 'Deference' to Bush and Obama Aaron Keller, Law & Crime
The crazification factor in Michigan and Georgia Paul Campos, Lawyers, Guns & Money
Erik Visits an American Grave, Part 1,210 Erik Loomis, Lawyers, Guns & Money
NO, IT'S NOT DEMOCRATS' JOB TO TRY TO MAKE REPUBLICANS NICE Steve M., No More Mister Nice Blog
The Onion Tells SCOTUS To Learn To Take A Joke Liz Dye, Wonkette
If You Or A GOP Candidate You Love Thinks Kids Becoming Furries, Using Litterboxes At School, Seek Help Evan Hurst, Wonkette
Hey, Oath Keepers, How's That Seditious Conspiracy Trial Goin' For Ya? Doktor Zoom, Wonkette
Trump's Dream Of Executing Drug Dealers Still Not Catching On Robyn Pennacchia, Wonkette
Iowa GOP Gov Kim Reynolds' Racist Ad Is The Worst Thing You'll See For The Next Few Minutes! Steven Robinson, Wonkette