Welcome to The Breakfast Club! We're a disorganized group of rebel lefties who hang out and chat if and when we're not too hungover we've been bailed out we're not too exhausted from last night's (CENSORED) the caffeine kicks in. Join us every weekday morning at 9am (ET) and weekend morning at 10:00am (ET) (or whenever we get around to it) to talk about current news and our boring lives and to make fun of LaEscapee! If we are ever running late, it's PhilJD's fault.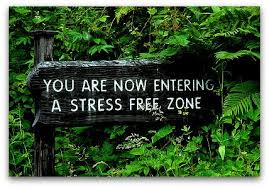 This Day in History
Henry Ford's Model T car hits the market; Mao Zedong proclaims Communist China; Game One of first-ever World Series takes place; Johnny Carson begins his 'Tonight Show' run; Walt Disney World opens.
Breakfast Tunes
Something to Think about over
Coffee

Prozac
Happy 98th Birthday, James "Jimmy" Earl Carter Jr

We become not a melting pot but a beautiful mosaic. Different people, different beliefs, different yearnings, different hopes, different dreams.
Breakfast Blogs
The Supreme Court Can't Even Agree Whether It's Having a Legitimacy Crisis Charles P. Pierce, Esquire Politics
"Somewhat Convoluted:" Debunking the Judge Cannon Claims emptywheel aka Marcy Wheeler, emptywheel
War for Ukraine Day 218: Quite the Day, Huh? Adam L. Silverman, Balloon Juice
Putin versus the West Betty Cracker, Balloon Juice
Don't pitch those masks! New COVID surge in U.K. shows what's waiting for us this fall Lucian K. Truscott IV, Salon
Friday Night Soother digby aka Heather Digby Parton, Digby's Hullabaloo
Lies and the lying liars Tom Sullivan, Digby's Hullabaloo
Appeals Court Tells Cops Their Inability To Read A Temporary Plate Cannot Justify A Traffic Stop Tim Cushing, Techdirt
No One Has Any Clue How Texas' Social Media Law Can Actually Work (Because It Can't Work) Mike Masnick, Techdirt
DOJ Asks to Speed Up Appeal to End Trump's Special Master Review, Resume Mar-a-Lago Probe 'Without Restraints' Adam Klasfeld, Law & Crime
DOJ Is 'Not Conceding' That MyPillow CEO Mike Lindell Filed a 'True and Correct' Copy of Cell Phone Search Warrant in Federal Court Aaron Keller, Law & Crime
This Day in Labor History: September 30, 1919 Erik Loomis, Lawyers, Guns & Money
Why Would Putin Sabotage Nord Stream? How Much Does it Even Matter? Dan Nexon, Lawyers, Guns & Money
The ERA and the empty idea of equality Paul Campos, Lawyers, Guns & Money
Exceptions to draconian abortion bans are mostly useless Scott Lemieux, Lawyers, Guns & Money
Fun With Language With Michael Steele. driftglass, at his blog
BELIEVING IN AMERICA AGAIN Redhand, The Rectification of Names
MAYBE YOU CAN'T BEAT RON DeSANTIS, BUT YOU COULD AT LEAST ROUGH HIM UP Steve M., No More Mister Nice Blog
House Passes Veterans Food Security Act, No Thanks To Some Troops-Hating Republicans Robyn Pennacchia, Wonkette
Gross Conservative Dating Site Launches, Tens Of Losers To Maybe Get Laid Gary Legum, Wonkette
Federal Judge Fights Back Against Cancel Culture By Cancel Culturing Yale Law School Liz Dye, Wonkette
Man, These Oregon Gov Candidates Who Aren't Tina Kotek Sure Do Suck! Stephen Robinson, Wonkette
Who Are We Forcing To Give Birth Today? (Everybody, Basically) Doktor Zoom, Wonkette
Ben Shapiro Defending Christian Fascists Again. Yeah, Don't Faint. Evan Hurst, Wonkette