Welcome to The Breakfast Club! We're a disorganized group of rebel lefties who hang out and chat if and when we're not too hungover we've been bailed out we're not too exhausted from last night's (CENSORED) the caffeine kicks in. Join us every weekday morning at 9am (ET) and weekend morning at 10:00am (ET) (or whenever we get around to it) to talk about current news and our boring lives and to make fun of LaEscapee! If we are ever running late, it's PhilJD's fault.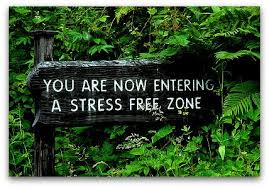 This Day in History
Inmates seize control of Attica prison in upstate New York; Mao Zedong, Communist China's founding leader, dies; Elvis Presley first appears on TV's Ed Sullivan Show; Soul singer Otis Redding born.
Breakfast Tunes
Something to Think about over
Coffee

Prozac
Elizabeth II (Elizabeth Alexandra Mary Windsor; 21 April 1926 – 8 September 2022)

The lessons from the peace process are clear; whatever life throws at us, our individual responses will be all the stronger for working together and sharing the load.
Breakfast Blogs
The Unjust Consequences of Dobbs Keep Rippling Across Women's Lives Charles P. Pierce, Esquire Politics
The Tactics of DOJ's Request for a Partial Stay of Judge Cannon's Order emptywheel aka Marcy Wheeler, emptywheel
War for Ukraine Day 197: Slow News Day, Huh? Adam L. Silverman, Balloon Juice
The Queen is dead, long live the King digby aka Heather Digby Parton, Digby's Hullabaloo
The authoritarian threat Tom Sullivan, Digby's Hullabaloo
Amy Klobuchar's Link Tax Bill Put On Hold Because She Doesn't Understand Her Own Bill And Ted Cruz Doesn't Understand The 1st Amendment Mike Masnick, Techdirt
The TSA Is Hot Garbage. And We Will Never Be Rid Of It. Tim Cushing, Techdirt
DOJ Vows to Appeal Federal Judge's Ruling Which Granted Trump's Request for a Special Master and Threw a Wrench into Mar-a-Lago Probe Adam Klasfeld, Law & Crime
The Voice of Empire, Ctd. driftglass, at his blog
Joe Did What? Annals of Rhetoric Yastreblyansky, The Rectification of Names
Breaking News: Michigan Supreme Court Rules that Referendum on Abortion Will Be on the Ballot Diane Ravitch, at her blog
A SPOILED BRAT IS NOT A NIHILIST Steve M., No More Mister Nice Blog
No Matter How Corrupt You Thought They Were, It Was Worse, Says Former SDNY Head Geoffrey Berman Liz Dye, Wonkette
Alabama County 'Protects' Precious Babbies By Jailing Mamas For Months Before Trial Doktor Zoom, Wonkette
Ohio Voters Not Fully Sold On JD Vance's Smug A-Hole Face Stephen Robinson, Wonkette
TX Judge Rules PrEP Coverage Violates Religious Freedom Of Zealots To Live In World Where Gays Die Of AIDS Evan Hurst, Wonkette