Welcome to The Breakfast Club! We're a disorganized group of rebel lefties who hang out and chat if and when we're not too hungover we've been bailed out we're not too exhausted from last night's (CENSORED) the caffeine kicks in. Join us every weekday morning at 9am (ET) and weekend morning at 10:00am (ET) (or whenever we get around to it) to talk about current news and our boring lives and to make fun of LaEscapee! If we are ever running late, it's PhilJD's fault.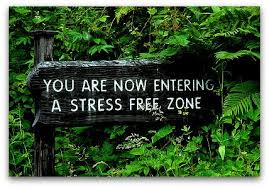 This Day in History
Nathan Hale hanged in the American Revolution; Iraq invades Iran; President Gerald Ford faces a second assassination attempt in weeks; 'Fiddler on the Roof' hits Broadway; Songwriter Irving Berlin dies.
Breakfast Tunes
Something to Think about over
Coffee

Prozac
The trust of the innocent is the liar's most useful tool.
Breakfast Blogs
Putin's Threats to Use Nukes Are the Howls of a Wounded Animal (That Has Nukes) Charles P. Pierce, Esquire Politics
Granting Stay, 11th Circuit Scolds Aileen Cannon for Ignoring Executive Assertions on National Security emptywheel aka Marcy Wheeler, emptywheel
War for Ukraine Day 210: 8 PM, 9 AM, Close Enough for Government Work… Adam L. Silverman, Balloon Juice
Mayday! Mayday! Is DeSantis's plane stunt going down? Betty Cracker, Balloon Juice
Putin Uses His Last Chip John Cole, Balloon Juice
Barr and Yoo's critical mistake digby aka Heather Digby Parton, Digby's Hullabaloo
Cheating like nobody's ever cheated before, legally Tom Sullivan, Digby's Hullabaloo
Ohio Supreme Court Says There's Nothing Wrong With Cops Seizing A $31,000 Truck Over An $850 Criminal Offense Tim Cushing, Techdirt
Warner Brothers Discovery Merger Continues To Be A Shitshow For The Ages Karl Bode, Techdirt
11th Circuit Allows DOJ to Review Mar-a-Lago Docs for Criminal Investigation, Partially Staying Judge Cannon's Order for Special Master Meghann Cuniff, Law & Crime
Letitia James Files Massive Fraud Lawsuit Asking Judge to 'Permanently' Bar Trump and His Children from Serving as Officer or Director in 'Any New York Corporation' Adam Klasfeld and Matt Naham, Law & Crime
Louisiana Federal Judge Blocks Mask and Vaccine Mandate for Head Start Workers, Children: This Case Is 'Ultimately About the Separation of Powers' Marisa Sarnoff, Law & Crime
DOJ Seized Mike Lindell's Phone to Search for Evidence of Identity Theft and Computer Crimes, Warrant Reveals Aaron Keller, Law & Crime
Republican elites could have prevented another Trump presidency and chose to do nothing instead Scott Lemieux, Lawyers, Guns & Money
Snarkeology 101: Both Siderism Like Strontium-90 In The Milk And The Triumphant Return of The Driftington Post driftglass, at his blog
For the Record: Lankford on Pronouns Yastreblyansky, The Rectification of Names
EXTRA-SPICY REPUBLICAN REVENGE POLITICS AND PLAIN-VANILLA REPUBLICAN REVENGE POLITICS Steve M., No More Mister Blog
New York AG Tish James Sues To End All Trump Business Like A Common Trump Charity Liz Dye, Wonkette
Just In Time For Halloween: Ronna McDaniel's Rainbow Fentanyl Maaaadness! Stephen Robinson, Wonkette
Why Putin Is Praying His MAGA Boys Take Congress This November. Evan Hurst, Wonkette
Meet The Men Out To Charge Women With Murder For Aborting Precious Ectopic Pregnancies Doktor Zoom, Wonkette