Welcome to The Breakfast Club! We're a disorganized group of rebel lefties who hang out and chat if and when we're not too hungover we've been bailed out we're not too exhausted from last night's (CENSORED) the caffeine kicks in. Join us every weekday morning at 9am (ET) and weekend morning at 10:00am (ET) (or whenever we get around to it) to talk about current news and our boring lives and to make fun of LaEscapee! If we are ever running late, it's PhilJD's fault.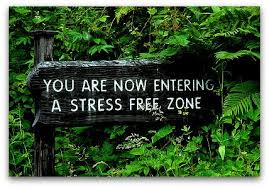 This Day in History
Israel and the Palestinians sign a major accord; President George W. Bush takes responsibility for the federal response to Hurricane Katrina; Attica prison uprising ends; Rapper Tupac Shakur dies.
Breakfast Tunes
Something to Think about over
Coffee

Prozac
Just remember, once you're over the hill you begin to pick up speed.
Breakfast Blogs
Wounded Knee Is Back Where it Belongs Charles P. Pierce, Esquire Politics
Donald Trump Agrees He Is Living By Barack Obama's Rules emptywheel aka Marcy Wheeler, emptywheel
Legitimacy Crisis in the Courts (not just the one) Betty Cracker, Balloon Juice
War for Ukraine Day 201: Information from Ukraine Has Slowed as the Ukrainian Military Outpaced the Reporting Adam L. Silverman, Balloon Juice
Pilot 'Shortage' mistermix, Balloon Juice
Bonnie Prince Donnie mourns his Queen digby aka Heather Digby Parton, Digby's Hullabaloo
They don't want everybody to vote Tom Sullivan, Digby's Hullabaloo
Musk Tries, Tries Again With Yet Another Argument For How He Can Get Out Of Buying Twitter: Mudge's Severance Package Mike Masnick, Techdirt
The Extreme Weight Of Large Electric Vehicles Is Going To Be A Very Dangerous Problem Karl Bode, Techdirt
Dissent Calls Out Appeals Court, New York Prosecutor For Denying A Prisoner His Right To Challenge His Conviction Tim Cushing, Techdirt
In Footnote, Trump Uses Recent 'Unauthorized Leaks' About Allegedly 'Classified Records' Against DOJ in Special Master Fight Colin Kalmbacher, Law & Crime
Peter Navarro Failed to Make Even a 'Colorable' Case of Selective Prosecution, Federal Judge Finds Adam Klasfeld, Law & Crime
'Kraken' Lawyers Who Sought to Reverse 2020 Election Results Evoke Martin Luther King Jr. in Sanctions Appeal Filing Marisa Sarnoff, Law & Crime
This is the future Sam Alito wants Scott Lemieux, Lawyers, Guns & Money
Ethics in political journamalism panel Paul Campos, Lawyers, Guns & Money
Erik Visits an American Grave, Part 1,198 Erik Loomis, Lawyers, Guns & Money
Shamelessness Is Their Superpower Yastreblyansky, The Rectification of Names
WHY IS THE DEMOCRATIC CANDIDATE FOR GOVERNOR OF ARIZONA HANDING THE ELECTION TO A TRUMPIST LUNATIC? Steve M., No More Mister Nice Blog
What Is It The NRA Thinks We're Gonna Do With A National Gun Registry Anyway? Robyn Pennacchia, Wonkette
The 9/12 Project: This Time Starring Kevin McCarthy! Michael Mora, WonKette
Trump Lawyer Whines To Hannity After Insane Clinton RICO Suit Dismissed For Being Hot Garbage Liz Dye, Wonkette
CNN Modeling Fox News With Good Old Fair And Balanced Fascism-Enabling Stephen Robinson, Wonkette