Welcome to The Breakfast Club! We're a disorganized group of rebel lefties who hang out and chat if and when we're not too hungover we've been bailed out we're not too exhausted from last night's (CENSORED) the caffeine kicks in. Join us every weekday morning at 9am (ET) and weekend morning at 10:00am (ET) (or whenever we get around to it) to talk about current news and our boring lives and to make fun of LaEscapee! If we are ever running late, it's PhilJD's fault.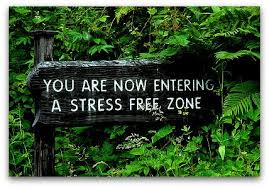 This Day in History
Four black girls killed in a church blast in Alabama; President George W. Bush vows massive rebuilding after Hurricane Katrina; Nazi Germany adopts Nuremberg laws; Agatha Christie and Oliver Stone born.
Breakfast Tunes
Something to Think about over
Coffee

Prozac
You've got to have fun in life. Otherwise, wow – imagine life without fun.
Breakfast Blogs
Jackson, Miss., Had a Siemens-Shaped Shovel to Help Dig the Hole It's in Charles P. Pierce, Esquire Politics
Yes, Trump Was Making Notes on Classified Documents emptywheel aka Marcy Wheeler, emptywheel
War for Ukraine Day 203: A Very Brief Update Adam L. Silverman, Balloon Juice
I used to care, but things have changed mistermix, Balloon Juice
Barr's shame digby aka Heather Digby Parton, Digby's Hullabaloo
An invisible army? Tom Sullivan, Digby's Hullabaloo
Gavin Newsom Signs Hugely Problematic 'Transparency' Bill Into Law Mike Masnick, Techdirt
Judge Blocks 'No Recording Cops Within 8 Feet' Law Even Arizona Cops Don't Want To Defend Tim Cushing, Techdirt
Jeffrey Clark, Under Fire for Election Subversion Efforts Inside DOJ, Claims He's Immune from Ethics Charges Adam Klasfeld, Law & Crime
'We're Not Playing Chess': Judge in Parkland School Shooting Case Lashes Out at 'Unprofessional' Defense Team for Suddenly Resting Case Alberto Luperon, Law & Crime
Federal Judge Mystified by Last-Ditch Request of Oath Keepers Leader Stewart Rhodes for a Special Master Matt Naham, Law & Crime
Investigation fails to find water in dry well Scott Lemieux, Lawyers, Guns & Money
Erik Visits an American Grave, Part 1,199 Erik Loomis, Lawyers, Guns & Money
Area Rube Visits The Big City driftglass, at his blog
SPEAK ENGLISH OR DIE* (*SOME EXCEPTIONS APPLY) Steve ., No More Mister Nice Blog
Prosecutors All Out Of F*cks To Give In Mar-A-Lago Raid Case Liz Dye, Wonkette
US Headed Toward Railroad Strike Like … Something That's Going Fast And Hard To Stop Doktor Zoom, Wonkette
Hero Colorado Cops Kill Stranded Driver, Lie About It … You Know, The Usual Stephen Robinson, Wonkette
HOLD THE PHONE! Except Not The MyPillow Guy's Phone, Because The Feds Grabbed His At The Hardee's Evan Hurst, Wonkette